YOU GOOD? Behavioral Health Campaign Aims To Help Tampa Bay Area
Posted by 54 Realty on Friday, January 8, 2021 at 10:32 AM
By 54 Realty / January 8, 2021
Comment
Artists paint vibrant murals in Pinellas County to help raise awareness for mental health services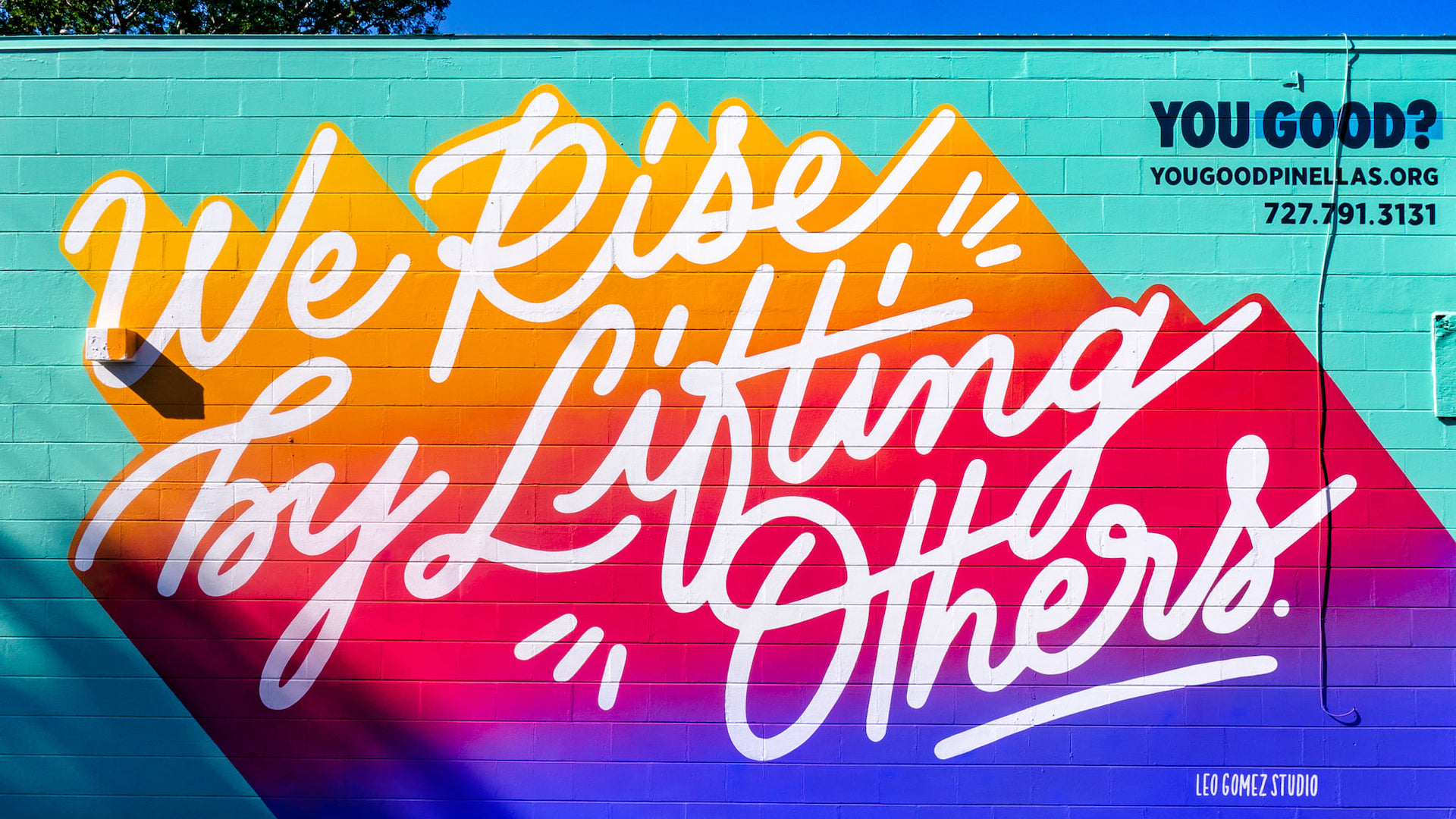 YOU GOOD? is a new mural campaign that is decorating businesses in St. Pete with public art by local artists. You can admire some of these murals at the addresses below:
Beau & Mo's - 2924 5th Ave N - by Leo Gomez
Sunshine Kitty Catfe - 1669 1st Ave S - by Jimmy Breen
The YOU GOOD? Behavioral Health Campaign aims to create a single, unified message that communicates the availability of and access to support, resources, and assistance for people dealing with mental health, behavioral health, and substance abuse issues. The main goal of the campaign is to give Pinellas County one common contact point for all mental health, behavioral health, and substance abuse issues.
According to the website, "Working together has shown to be the most efficient and effective way to provide care and The Wellness Connection brings together mental and physical health care providers to build a wellness-based future for Pinellas County residents." The campaign wants to create and sustain a seamless integrated behavior health care system by using one-site and virtual collaboration between various healthcare providers.
Below is a list of the objectives of the campaign:
Provide a system of care for the targeted populations
Provide initial assessments, triage, case management, and related services
Provide virtual triage to support law enforcement officers, emergency medical services providers, and emergency room providers
Improve access and reduce processing time for law enforcement officials transporting individuals needing behavioral health services
Provide opportunities to enhance current jail diversion services
Reduce inappropriate utilization of emergency rooms
Increase the quality and quantity of services available through coordination of care and recovery support services including assertive engagement, expanded capacity of psychiatric services, an adult addiction receiving facility, intensive case management, and wrap-around services
Implement standardized behavioral health assessment tools and procedures for service
For more information and to get involved in the YOU GOOD? campaign, Click HERE.