Tips for First Time Home Buyers
Posted by 54 Realty on Tuesday, December 14, 2021 at 2:44 PM
By 54 Realty / December 14, 2021
Comment
Top 7 Tips for First Time Home Buyers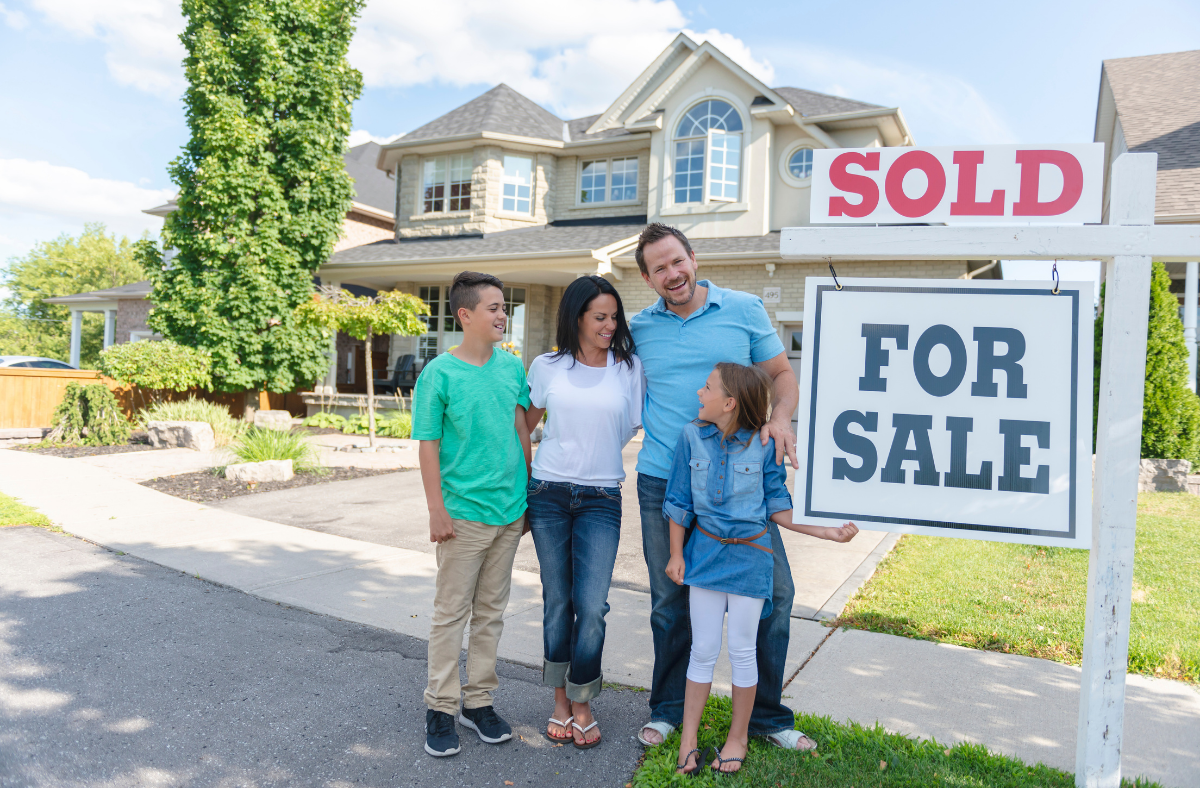 Purchasing your first home is a big step that comes with some brave decisions. Many homebuyers are intimidated by the process - however, if you break the home buying process down into these simple steps, you will find the process less intimidating and much more manageable.
1) Before You Begin, Ask Yourself This Question...

Will you live in your next home for at least 3 years? If the answer is yes, you should probably purchase rather than renting. With average appreciation, you'll break even on your closing costs after 2 years and start making money in year three. Every year after that will put more money in your pocket! The most expensive aspect of real estate is buying & selling, so the longer you can live in the home, the better.
2) You Don't Need a Large Down Payment!

It's often surprising how many people want to purchase a home but don't because they believe that a hefty down payment is required. Low down payment programs are widespread and are quickly becoming a feasible option for homebuyers. Because your new home is collateral for the loan, many banks will jump at the chance to loan you 95% of its value. Perfect credit isn't always a requirement, either.
3) Get Pre-Qualified

Pre-qualification is a crucial step and the step that first time home buyers dread the most. Qualifying to buy a home is pretty straightforward and requires relatively little work for you. Pre-qualification is what gives you buying power and allows you to make an offer on your dream home. More importantly, pre-qualification will let you know how much your new home will really cost. After your lender pre-qualifies you, ask them for a "payment table" that shows you a rough estimate of the total monthly payment based on the purchase price. Pick your payment, and you'll know the price range to shop in.
4) Consult a Real Estate Professional ASAP

Real Estate Agents have an advantage over traditional salespeople because they have access to the Multiple Listing Service, which is a database that lists roughly 99% of the homes for sale in a given market. The most important qualities to look for in your Real Estate Agent are his/her knowledge of your specific market and their willingness to help. You are able to interview a few agents and choose the one that will best help guide you through the process.
5) Make a list of "Must Haves" & "Wants."

You'll find your search is easier and you will be more confident in your decision if you take a systematic approach. The best way to organize your search is to make your "must-haves" and your "wants" lists. Your "must-haves" are the absolute necessities in your new home. In fact, you don't even need to view a home if it doesn't have every "must-have" quality. Great examples of your "must-haves" are price, school district, size, number of bedrooms and bathrooms, etc. Your "wants" are the qualities that you would like for your new home to have but it's not a necessity. Great examples of "wants" are color, flooring, lighting and any type of exterior like fencing or landscaping. By taking the time to articulate what you need and want in your new home, you will know exactly what to look for when viewing prospective homes.
6) Pick Your Favorite Neighborhoods/Areas

You can always make changes to your house, but you can never change its location. Most homebuyers already have a good idea of where they would like to live because of school districts, work, or other factors. However, neighborhoods can be pretty different, even in the same city. Ask your Real Estate Agent to email you a list of homes in the specific area of town or neighborhood that you're interested in. Take a drive through the different neighborhoods on the list your Real Estate Agent sends you and choose your favorites. After picking your favorite neighborhoods and knowing your "must-haves" and "wants," you can literally make a list of EVERY home available that meets your criteria and view only those homes to make this process so much quicker and easier.
7) Make Your Decision!

Your home is probably the largest investment of your life, and it's normal to feel nervous before putting your first home under contract. However, if you do your due diligence then the process will go much smoother. If you've found a home that meets all of your "must-haves," most of your "wants", is in the right neighborhood AND in your budget, it's the home for you! Don't wait and let another buyer take it from you!
Buying your first home can seem very intimidating, but also extremely exciting. If you think that buying a home is right for you, start interviewing local agents today!