The World's First Airline Monument Moves To The Pier
Posted by 54 Realty on Tuesday, December 8, 2020 at 10:32 AM
By 54 Realty / December 8, 2020
Comment
The final piece of the major public art planned for the Pier to be installed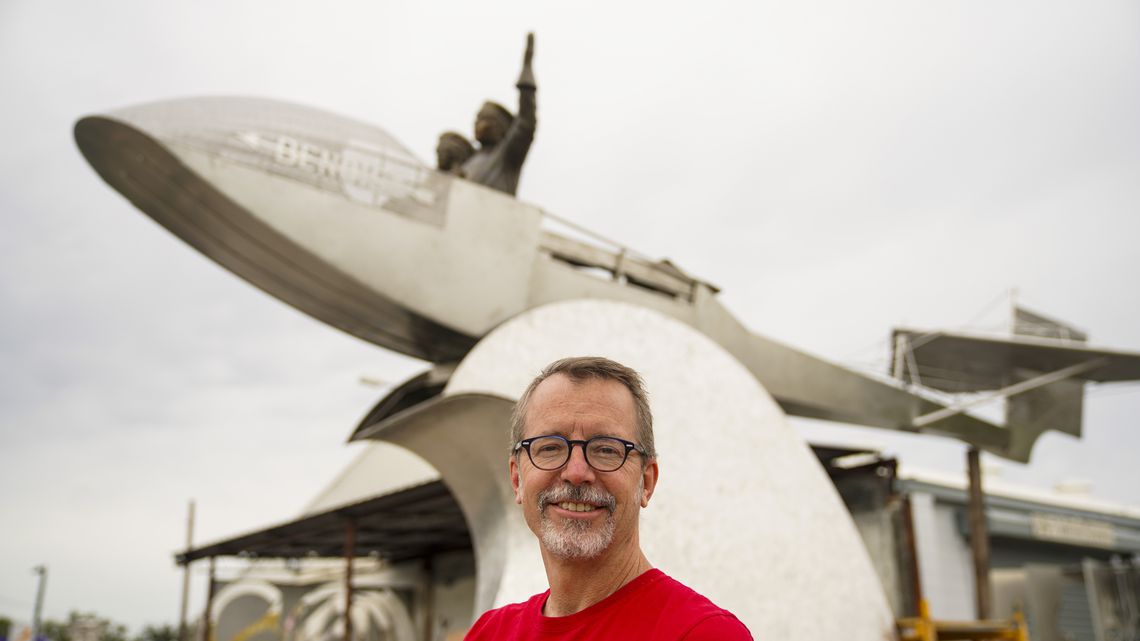 Mark Aeling is the artist behind the world's first airline monument that is moving to the St. Pete Pier. The sculpture is a full-scale replica of the Benoist Airboat and is 16,000 pounds made out of stainless steel. The Benoist Airboat was the first of the St. Petersburg-Tampa Airboat Line which was the world's first commercial airline.
The journey from the studio on 22nd Street S to the Pier has been carefully drawn out and will require several trailers to transport the sculpture. The wings of the sculpture will require their own trailer because they are 45 feet long and weigh 6,000 pounds. Aeling said there will be a crane ready outside the MGA Sculpture Studio at the ArtsXchange, as well as another crane ready onsite.
The sculpture includes several moving parts such as bronze figures of Benoist pilot Tony Jannus and the historic flight's first paying passenger, former St. Petersburg Mayor Abe Pheil. Other components include the 26-foot-long fuselage, pylons that will hold the plane 25 feet above the plaza in which it is to be installed and a wrap-around "wave" or decorative cladding that will cover the supports.
The project has been in the works since early 2013 and included fundraising of $1 million. Cash donations have included gifts from a Pheil family member and a major contribution from the Bill and Kay McMannis Charitable Trust. Local companies contributed their expertise, including:
Phil Graham Landscape Architecture - donated design services for the plaza

Karins Engineering - structural engineering for the monument

Hennessy Construction - for the plaza
Before the monument, the only recognition of the historic event was at the St. Petersburg Museum of History and a plaque that looked like a gravestone near a dumpster on the Pier approach. The monument will be a wonderful reflection of the history that was made in St. Pete that most people don't even know about.