The Tampa Bay Holiday Market Guide
Posted by 54 Realty on Monday, November 28, 2022 at 3:15:48 PM
By 54 Realty / November 28, 2022
Comment
The Tampa Bay Holiday Market Guide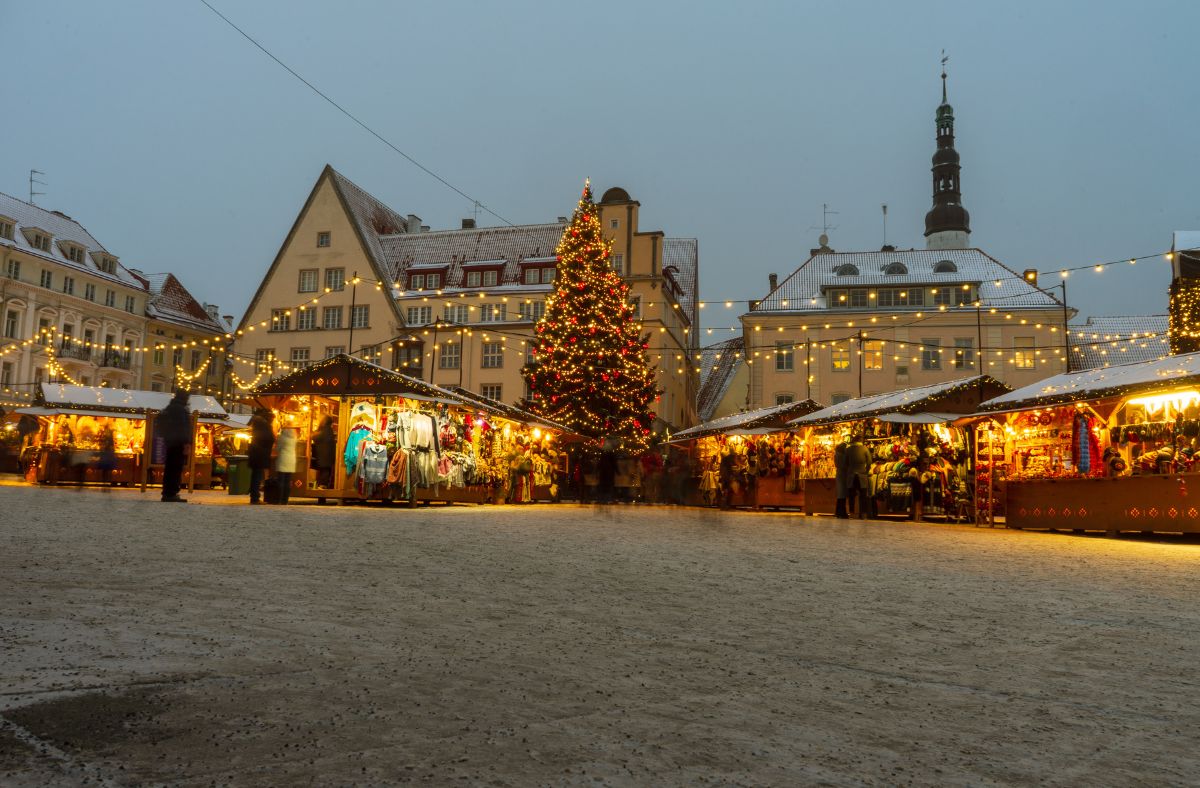 'Tis the season to celebrate in the city of Tampa! Nothing gets us in the holiday spirit more than shopping local in the city of Tampa. The holiday markets in Tampa and St Petersburg offer a wide variety of artists, food trucks, designers, collectors/curators and more.
Below, we've assembled a list of local markets happening this month where you can find one-of-kind items from the top makers in our beautiful region. Don't forget, Winter Village, and Enchant St. Pete both offer gift markets all throughout December.
The Saturday Morning Market and the Corey Avenue Market both occur every week leading up to the holidays, so there's even more opportunity to browse local vendors in your city!
Shopapaplooza
November 26-27
10am-5pm both days
FREE to attend
Vinoy Park, 701 Bayshore Drive NE
Holiday Bazaar Pinellas Arts Village
November 26
4pm-9pm
FREE to attend
5663 Park Boulevard
Merry Market at Armature Works
November 27
11am-4pm
FREE to attend
1910 N Ola Avenue
Sunday Morning Market at Westshore Marina
November 27
11am-3pm
FREE to attend
4900 Bridge Street
Oxford Exchange Holiday Bazaar
December 1
6pm-10pm
FREE to attend
420 W Kennedy Boulevard
Ornamental
December 3
5pm-9pm
FREE to attend
4116 8th Avenue South
Vintage Marche
December 2-4
First Dibs Friday 4pm-8pm for $5 in advance; $10 at the door
Saturday 9am-6pm; Sunday 9am-5pm
2906 34th St S
Holiday Indie Flea St. Pete
December 4
12pm-4pm
FREE to attend
14 18th Street South
Dade City Country Christmas Market
December 3
9am-5pm
FREE to attend
14139 7th Street
Christmas Mardis Gras Shoppe
December 3
12pm-5pm
FREE to attend
1 Tropicana Dr (Tropicana Field Lot 4)
Holly Jolly Market in the Alley
December 3
5pm-9pm
FREE to attend
596 Indian Rocks Road North
Holiday Gift Market at The Movement Sanctuary
December 4
12pm-5pm
FREE to attend
910 5h Avenue North
Holiday Shop Hop
December 8
5pm-8pm
FREE to attend
Multiple locations in downtown St. Pete.
Water Street Promenade
December 8
5pm-8pm
FREE to attend
Water Street Tampa
Vintage Roost Ybor City
December 9-11
9am-5pm all weekend
FREE to attend
2326 E 7th Avenue
Print Mode: An All Printmaker Event
December 10
8pm
FREE to attend
1327 E 7th Avenue
3 Daughters Brewing Holiday Market
December 10
12pm-4pm
FREE to attend
222 22nd Street South
Merry Beach Market and Holiday Festival
December 10
2pm-8pm
FREE to attend
200 Rex Place
Lakeland Holiday Night Market
December 10
5pm-10pm
FREE to attend
Spans 5 blocks on Kentucky Avenue in Lakeland
Holiday Art & Craft Expo
December 10-11
10am-4pm
FREE to attend
4800 N US Highway 301
Second Sunday Lakeland Artisan Market
December 11
12pm-5pm
FREE to attend
1479 Town Center
Second Sunday Market + Art Walk
December 11
11am-3pm
FREE to attend
1910 N Ola Avenue
Blush Coffee & Tea Holiday Bazaar
December 11
4pm-7pm
FREE to attend
2382 Dr. MLK Jr St N
Heights Night Market
December 14
5:30pm-9:30pm
FREE to attend
1910 N Ola Avenue
The Factory Artisanal Exchange Holiday Market
December 15
5:30pm-10pm
FREE to attend
2622 Fairfield Avenue S
Studio@620 Holizaar
December 17
10am-3pm
FREE to attend
620 1st Avenue South
Mistletoe Market
December 17
10am-2pm
FREE to attend
Horan Park, 75th Avenue on St. Pete Beach
Winter in the Wood Art Market
December 18
2pm-7pm
FREE to attend
Seminole Park, 30th Street and 3rd Ave N
Moonlight Holiday Market
December 19
5pm
FREE to attend
1001 W Cass Street