The Cutest Small Towns in Florida
Posted by 54 Realty on Wednesday, September 21, 2022 at 10:54 AM
By 54 Realty / September 21, 2022
Comment
If you're trying to escape the busy cities in Florida, check out these quaint and quieter towns around the sunshine state!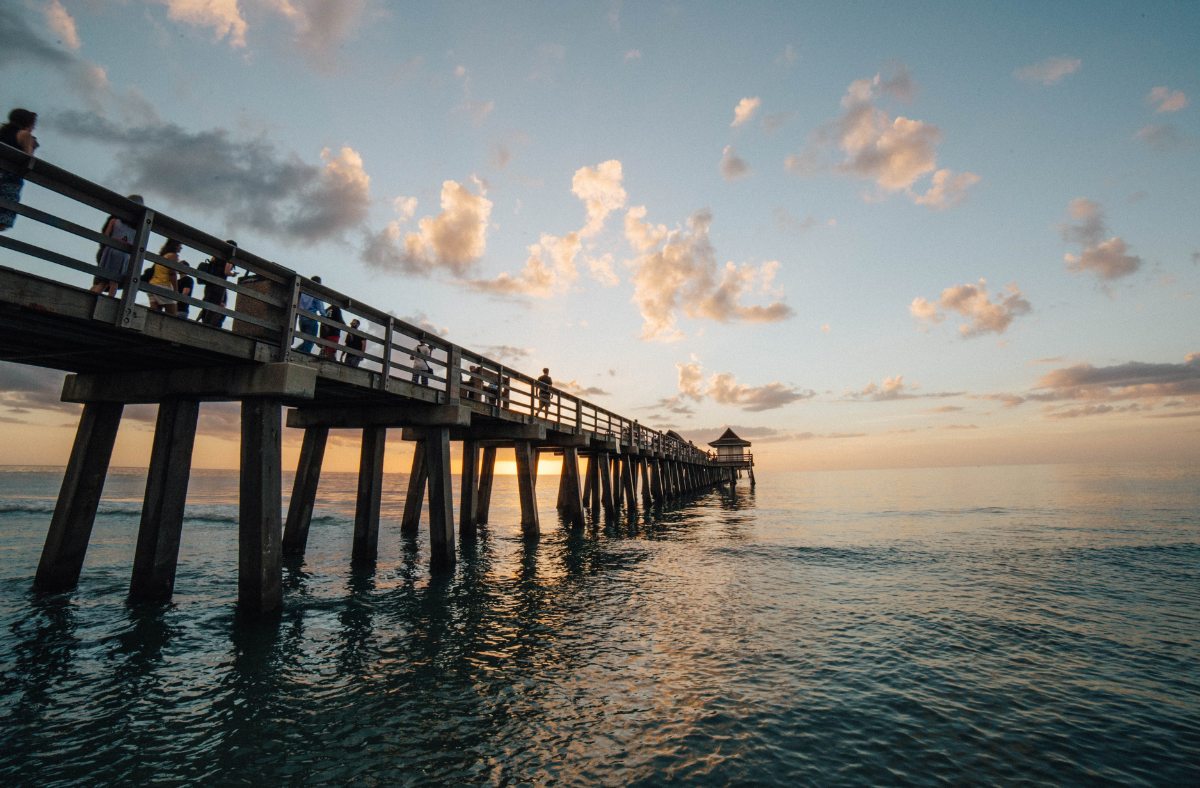 If you've been to Florida's popular cities including Miami, Tampa, Orlando and Tallahassee, you may want to explore some of the smaller, quieter towns. Listed below are quaint, homey and welcoming cities in the Sunshine State!
St. Augustine: The nation's oldest city has so much to offer! Between beaches, castles, museums, national parks, ghost tours and distilleries there is something for everyone in St. Augustine. While you're there you can visit the St. Augustine lighthouse that is featured in television and film. Just north of St. Augustine is Jacksonville, Florida - a surfing hot spot! St. Augustine is the perfect fall destination since the town has a reputation of being one of the most haunted towns and the ghost tours are spooktacular!
Safety Harbor: On the west shore of Tampa is Safety Harbor. This quaint town is filled with small shops, family restaurants, and boutiques along Main Street. At the end of Main Street is Safety Harbor Resort and Spa offering affordable treatments using Florida's natural springs. While in town you can also visit Whimzeyland, a small home that uses bowling balls, mosaics, and glass bottles to create an environment where color explodes in all directions. This is a private residence but is open to visitors, if you visit please be respectful.
Dade City: just a 30 minute drive from Tampa, Dade City is a quiet town full of Florida wildlife, culture and history. Downtown is full of incredible thrift stores and mom and pop diners, perfect for an afternoon stroll.
Winter Park: Next time you're near Orlando be sure to check out Winter Park. Park Avenue is lined with retail buildings, art galleries, and Rollins College. There is also a train station, museums, a golf course country club and a beach.
Mount Dora: Just west of Orlando, Mount Dora is known for its antique shops and festivals. As you stroll through Mount Dora there's historic buildings and palm tree lined walkways. The highlight of the town is Renninger's Vintage Antique Center and Farmer's Flea Market. Vendor booths are situated on over 117 acres of scenic land offering produce, meats, cheeses and various crafts. Another attraction is Lake Dora, a six mile long lake with a boardwalk that is perfect to watch the sun set from. On the second Friday of each month there's the Mount Dora Art Splash, an outdoor art gallery where visitors can stroll along and listen to live music.
Matlacha: Pronounced "mat-la-shay", means "big warrior" in Seminole! Adjacent to Cape Coral, this town is a historic fishing village that gives a similar feel to Key West without the crowds of people. At Matlacha pass, also known as the "World's Fishing-est Bridge", there are tidal currents that bring in plenty of snook, redfish and tarpon.
Mexico Beach: this seaside community is so small there are no traffic lights! Having only 1,000 residents, the quiet town stretches along 5 miles of pristine white sand beaches. From the beaches there is easy access to artificial reefs and the historic shipwreck of Vamar. There is also St. Joe's Beach, a dog friendly beach where you can soak up the sun or swim with your four legged friend. If you're looking for a quiet, secluded getaway then Mexico Beach is your destination!
DeFuniak Springs: In 2019 MSN.com named DeFuniak Springs the best of all small towns in Florida. Located in the panhandle, this town is home to just 5,000 residents. A downtown tour will guide you through some of the most historic sites. Be sure to stop at the Train Depot, the old Tented Classrooms and Hotel Chautauqua. During Christmas season there is over 6 million lights around the Victorian structures.
Stuart: The Sailfish Capital of the World! Just north of Palm Beach and south of Vero Beach, Stuart is a historic and pedestrian-friendly town. History buffs will love visiting the House of Refuge at Gilbert's Bar - a restored home that was used in the early 1900's as a haven for shipwrecked sailors. There is also restored homes and furniture pieces at the Stuart Heritage Museum! For nature lovers, check out Seabranch Preserve State Park.
Next time you want a secluded, quiet getaway check out these quaint towns in Florida!