Tampa Museum of Art's New Education Center
Posted by 54 Realty on Thursday, May 26, 2022 at 1:42 PM
By 54 Realty / May 26, 2022
Comment
Tampa Museum of Art receives $5 million gift for new Education Center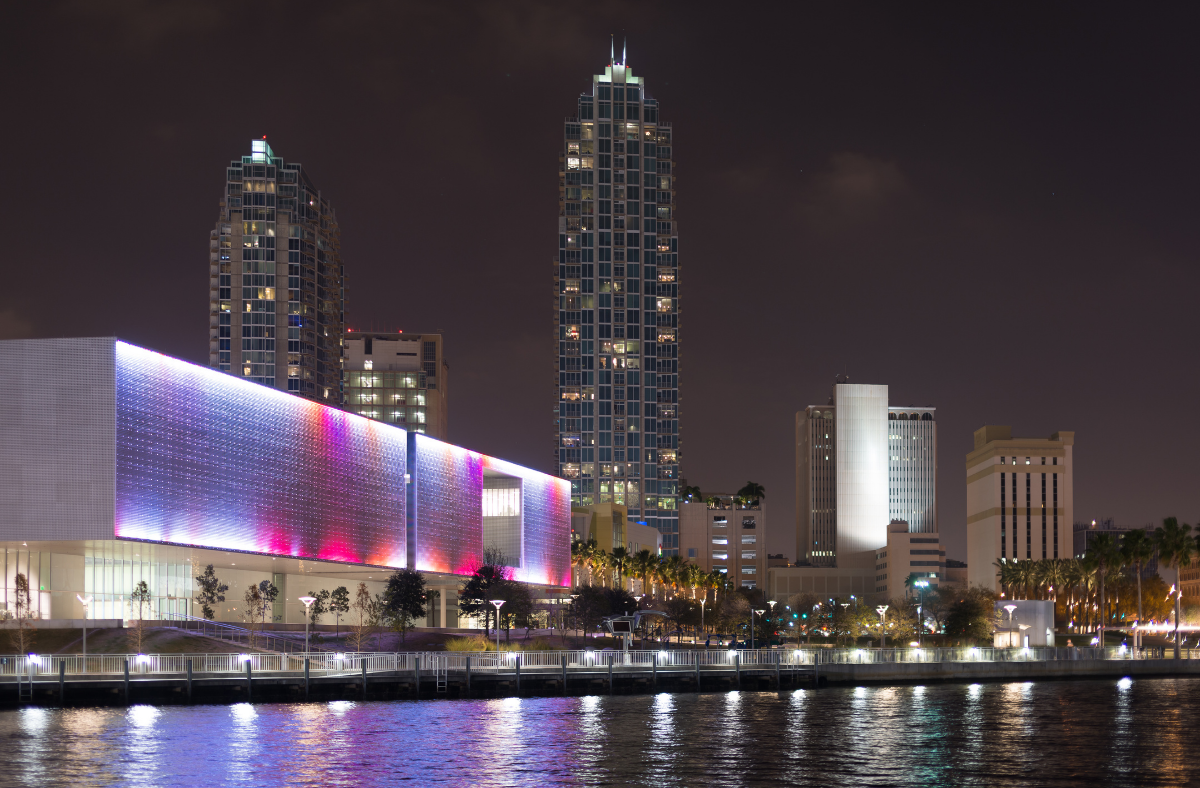 The Tampa Museum of Art is undergoing a major expansion! In May 2022, the museum will celebrate the opening of the new education center, an important component of the renovation and expansion project.
The brand new center will be called the Tampa Museum of Art Vinik Family Education Center in recognition of a $5 million gift made by Penny and Jeff Vinik to the Museum.
A previous gift of $5 million made by the Vinik family in October 2019 to endow the position of executive director brings the family's total contribution to the Centennial Campaign for Renovation and Expansion to $10 million.
To date, including the Vinik family's gifts, the Centennial Campaign has raised $71 million toward the Museum's $100 million goal.
The Tampa Museum of Art will expand education opportunities for people across Tampa Bay with the new Education Center, part of the Centennial Renovation and Expansion project. A variety of classes, Summer Art Camps, lectures, and more will be offered at the Education Center for children, teens, and adults.
There are half-day and all-day art camps at the Tampa Museum of Art where campers can learn, create, and play in the newly constructed education center, in the galleries, and on the Curtis Hixon playground. Camps have different themes based on the Museum's permanent collection.
A new education center allows the museum to open up opportunities for art appreciators of all ages.
A huge $25 million donation has been made by Dick Corbett to the Tampa Museum of Art as the lead gift for the Museum's Centennial Capital Campaign for Renovation and Expansion, which begins during its centennial celebration in 2020.
This expansion will include a redevelopment of the site and the addition of approximately 51,000 square feet of new space along the Hillsborough River to its 25,000 square feet of renovation currently underway to double its exhibition space and triple its educational space.
"This extraordinary gift to the Museum contributes a historic $25 million cash gift to our campaign for the Museum's expansion. It will allow us to grow our overall area from 69,000 to 120,000 square feet and expand our exhibition and collections space from 14,800 square feet to 43,000 square feet. It will also more than triple available event space, add public restaurant and retail store space as well as a 10,000-square-foot Education Center, allowing us to serve 24,000 Hillsborough County school students annually," said Michael Tomor, Ph.D., the Penny and Jeff Vinik Executive Director of the Tampa Museum of Art.