Tampa Bay Buccaneers Make It To Next Round In The Playoffs With Saturday's Win
Posted by 54 Realty on Monday, January 11, 2021 at 11:33 AM
By 54 Realty / January 11, 2021
Comment
The Tampa Bay Buccaneers make it to the NFL Divisional Round of the playoffs for the first time since they won the Superbowl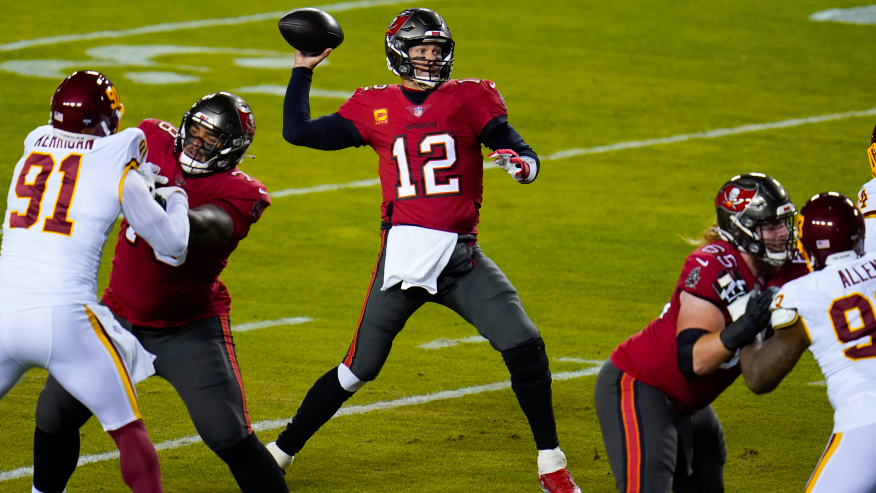 With their 31-23 win over the Washington Football Team, the Bucs have made it past the Wildcard Round of the playoffs for the first time since 2002 when they took home their first Superbowl win. This is their first time in the playoffs since 2007 when they lost in the first round to the New York Giants.
Buccaneers quarterback Tom Brady threw for 381 yards and had two touchdowns during the Wildcard matchup. Brady was methodical in the first half with 12 completions for 209 yards and wasn't sacked until the final minute of the second quarter.
Leonard Fournette had his best game in a Buccaneer uniform, gaining 93 yards on the ground, a rushing TD, and 39 yards receiving. Mike Evans was able to get 119 yards while playing on a rough knee injury from the game before.
The Bucs are now set to travel to New Orleans to play their division rivals, the Saints. Watch the game on Sunday, January 17 at 6:40 pm and cheer on the Tampa Bay Buccaneers.