Here Is The Tampa Bay Buccaneers 2021-2022 Season Schedule | Can They Run It Back?
Posted by 54 Realty on Friday, May 14, 2021 at 3:17 PM
By 54 Realty / May 14, 2021
Comment
Can Tom Brady and The Tampa Bay Buccaneers Repeat History?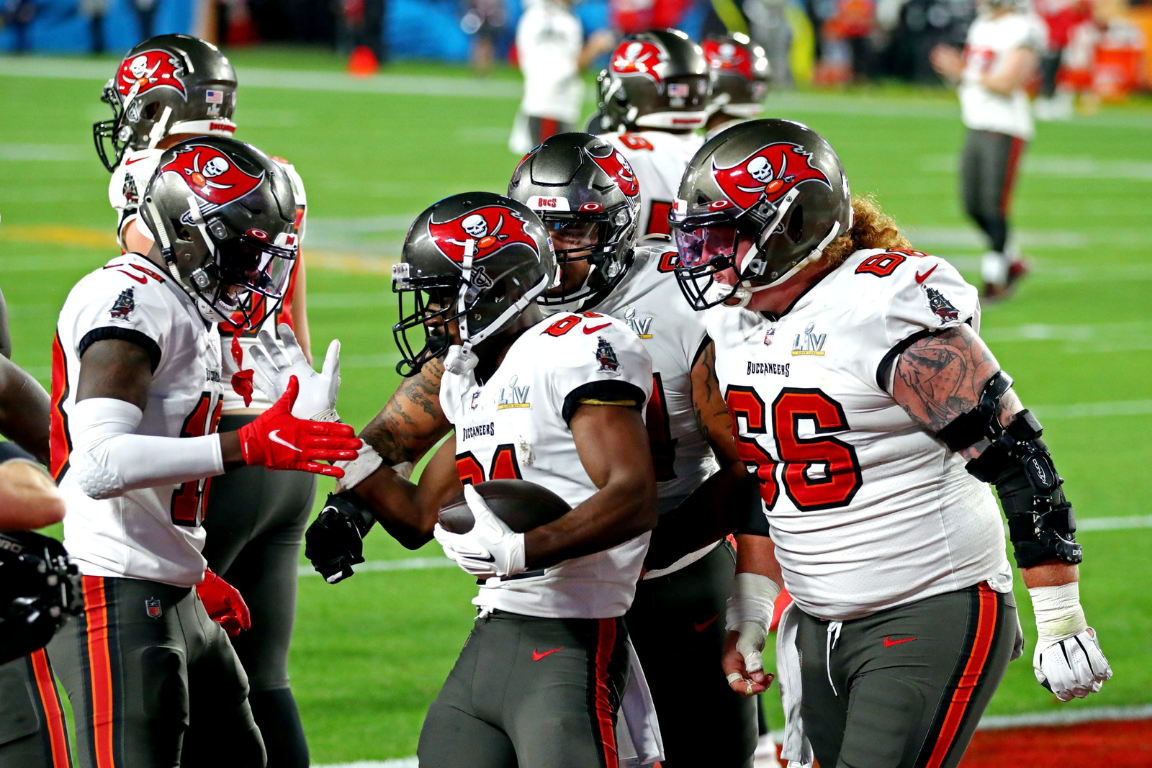 The Tampa Bay Buccaneers have officially released the 2021-2022 schedule for the new, 17- game regular season!
The Bucs will kick the new season off Thursday, September 9th at 8:20pm at home against the Dallas Cowboys.
The schedule includes the usual 6 games against NFC South opponents, with 4 games against AFC East opponents, the first coming Sunday night game against the New England Patriots in Week 4 on October 3rd. The Bucs will also be facing all 4 teams from the NFC East, the first matchup will be in Week 6 against the Philadelphia Eagles.
Im sure you may have heard of people complaining about the Bucs having a incredibly easy schedule, as the NFC South is arguably going to be the weakest division in NFL football, the NFC East is certainly going to be awful for a second straight year, and other than the Bills, the AFC East is going to be a breeze to go through.
But as a Bucs fan (Being completely biased) the Bucs deserve this. They've been bad for many years and they deserve an easy schedule for one season to coast on to a NFC South title. They could just go undefeated against the division contenders, with the Saints losing nearly half of their team, and more importantly the retirement of Drew Brees, and the Panthers and Falcons not really making any big improvements throughout the offseason.
Tom Brady, Sr. has already predicted for the Bucs to start 4-0, as the GOAT's father went on a popular Boston sports talk show and claimed he started "Salivating" when he saw New England in Week 4.
I'm not sure I'd go that far, but it could certainly happen. It's always important not to get your hopes up too much when rooting for Tampa Bay, remember they are still the Bucs.
Tampa Bay Buccaneers Preseason Schedule
All times listed below are Eastern Time.
PS1: vs. Bengals | 7:30 PM
PS2: vs. Titans | 7:30 PM
PS3: at Texans | 8 PM
Tampa Bay Buccaneers Schedule | 2021 Regular Season
All days are Sunday unless otherwise noted. All times listed below are Eastern Time.
Week 1: vs. Cowboys | TNF | 8:20 PM | NBC
Week 2: vs. Falcons | 4:05 PM | FOX
Week 3: at Rams | 4:25 PM | FOX
Week 4: at Patriots | 8:20 PM | NBC
Week 5: vs. Dolphins | 1 PM | CBS
Week 6: at Eagles | TNF | 8:20 PM | FOX/NFLN/Amazon
Week 7: vs. Bears | 4:25 PM | CBS
Week 8: at Saints | 4:25 PM | FOX
Week 9: Bye
Week 10: at Washington | 1 PM | FOX
Week 11: vs. Giants | MNF | 8:15 PM | ESPN
Week 12: at Colts | 1 PM | FOX
Week 13: at Falcons | 1 PM | FOX
Week 14: vs. Bills | 4:25 PM | CBS
Week 15: vs. Saints | 8:20 PM | NBC
Week 16: at Panthers | 1 PM | FOX
Week 17: at Jets | 1 PM | FOX
Week 18: vs. Panthers | 1 PM | FOX