Take A Look At These Outrageous Food Items From The Florida State Fair!
Posted by 54 Realty on Monday, April 26, 2021 at 11:48 AM
By 54 Realty / April 26, 2021
Comment
Here Is An Inside Look At The Florida State Fair's Craziest Food Items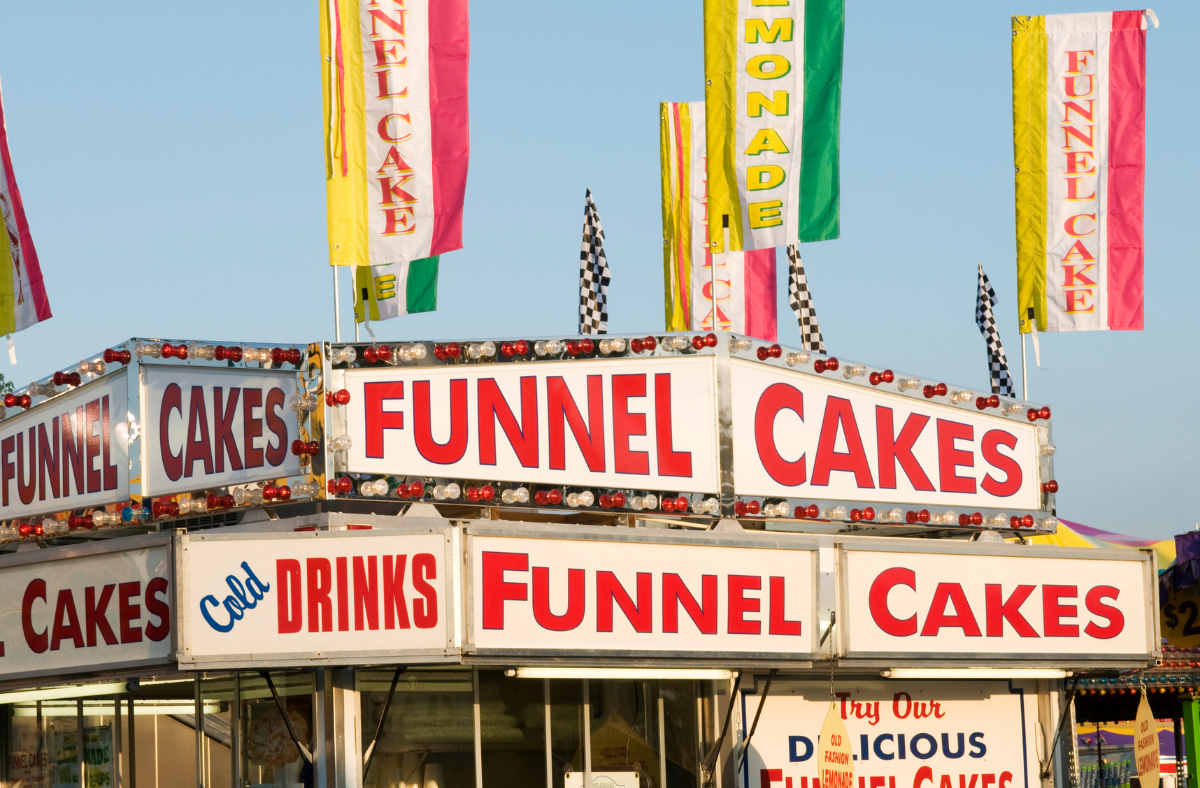 The Florida State Fair, arguably the most exciting time of the year as a Florida native. How could you not be drawn in by all of the flashing lights, cotton candy, and the feeling of potentially winning a 6 foot long plush teddy bear? Oh, and how could we leave out the top notch extremely dangerous entertainment bringing you fire throwers, stunt bikes, and a hollywood circus? Each year they just seem to out-do themselves. But this year did they do too much? You be the judge, here are the most outrageous food items the Florida State Fair brings you in 2021.
Flaming Hot Cheetos Funnel Cake
This funnel cake is far from traditional, loaded with cornmeal, spices, fresh jalapeños, and crushed flaming hot cheeto cake mix. Emphasising the global Flamin' Hot Cheeto craze, this treat is fried up crunchy, topped with nacho cheese, and more cheetos.
Peanut Butter and Spicy Jelly Tater Tots
PB&J's are always a go to fan favorite for lunch but in this case there is a twist. If you are unsure about the idea of peanut butter on tater tots-don't be, the crunchy texture and spicy jelly totally make it work.
Gelato Nachos
One of the more normal items on this list, Gelato Nachos! Homemade dutch stroopwafel "chips" with gelato, chocolate, and candy toppings, these delicious dessert "nachos" are a great treat to a hungry group on a hot day.
Pickle Pizza
This is far from your regular pizza, and even arguably the most odd item on the list. This pizza consists of white garlic sauce, mozzarella cheese, dill pickles, and ranch seasoning. This combination of ingredients is extremely odd and might seem like a red flag for most. However, you can't knock it until you try it…
The Cookie Pail
A bucket of chocolate chip cookies because, why not?
Deep Fried Molten Lava Cake
Just when I thought there was no way to improve a lava cake, someone dropped one in a fryer, which simultaneously improved the world. Seriously, this is definitely one of humanity's best achievements.
The Pig Rig
Honestly, when you think about food at a fair your mind probably starts to go crazier routes. However this sandwich is simply mouth watering. Involving slow pulled BBQ pork, mac and cheese, and even more cheese this sandwich seems to be a crowd favorite at the state fair.
Are you hungry yet? If so head on over to the Florida State Fair between today and May 2nd. No matter what you are craving Florida's "Fried Food Capital" most likely has you covered.