SOHO Juice Co. Giving Out Three-Topping Bowls For FREE In Tampa Next Week!
Posted by 54 Realty on Wednesday, June 2, 2021 at 12:19 PM
By 54 Realty / June 2, 2021
Comment
Grow Financials "Grow On Us" Campaign Is Back! This Time With SOHO Juice Co.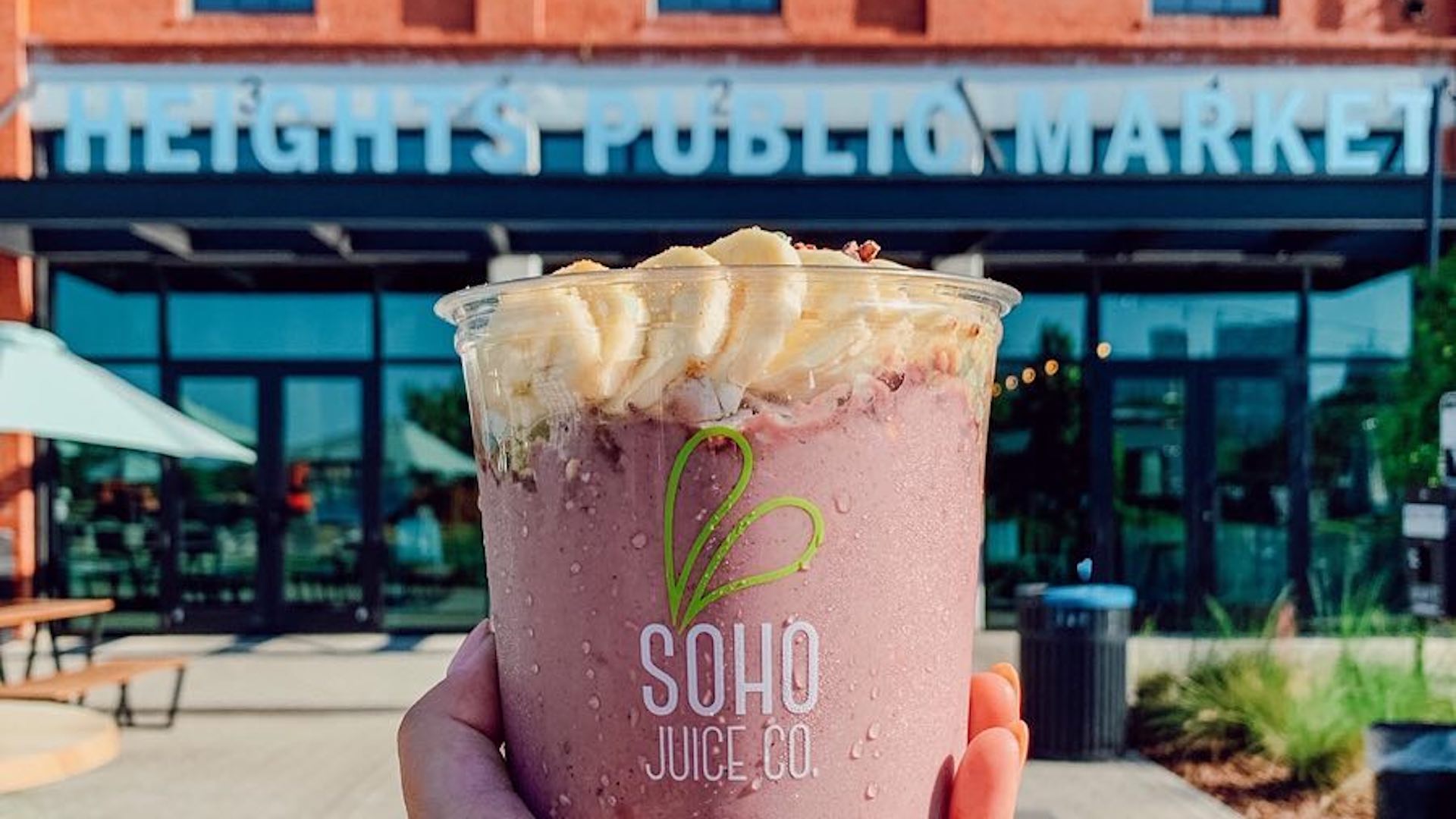 Grow Financials "Grow On Us" campaign is back! The credit union will be covering all expenses for several restaurants and small businesses in Tampa and St. Petersburg. The next restaurant to participate will be SOHO Juice Co. Guests can enjoy a FREE 12oz. Unlimited Topping Bowl on June 7th!
Supporting businesses and local residents:
The goal is to support businesses and local residents. "In the wake of COVID-19s negative impacts to our local economy, the inaugural program, Grow On Us, took place from May through August of 2020" wrote Grow Financial representatives in a release. The point of this campaign was to stimulate Tampa Bay's struggling businesses and offer relief and joy to the people in the region affected. They have done this with businesses like Pacific Counter and Fabrica Pizza -- and this did indeed put some smiles on some peoples faces!
On June 7, SoHo Juice Co will offer FREE: 12 oz. Unlimited Topping Bowl to guests in St. Pete and Tampa while supplies last.
SOHO Juice Co. makes the BEST açaí bowls:
SOHO Juice Co. knows a thing or two about açaí. They opened their doors in 2014, and won numerous awards for their bowls using the most popular fruits. More importantly, they've stayed committed to offering plant-based, allergy friendly, eco-friendly, wholesome great tasting foods! Now, with the Grow On Us campaign backing them, they are offering you a 12 oz. bowl you can decorate with treats to your liking.
Locations:
2200 4th Street North, St. Pete
500 South Howard Avenue, Suite C, Tampa
Mark your calendars because Grow On Us will continue with other restaurants and businesses through the spring and the summer.