PopStroke Putting Facility Coming To Tampa Bay Area!
Posted by 54 Realty on Monday, May 10, 2021 at 12:31 PM
By 54 Realty / May 10, 2021
Comment
PopStroke Coming To The Cypress Creek Town Center In Wesley Chapel Soon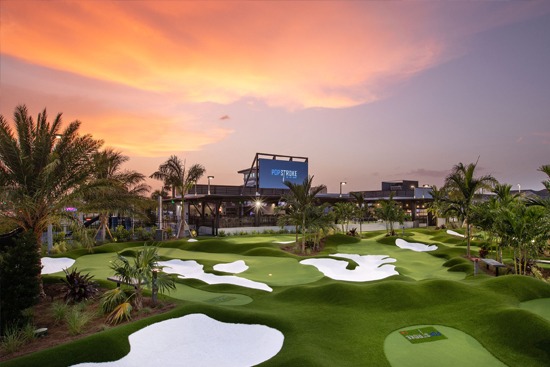 PopStroke Entertainment, Co-Owned by the golf legend himself Tiger Woods and Greg Bartoli have announced that a series of exciting new property agreements will occur in the wonderful Tampa Bay area!
"Over the next 12 to 18 months, you will see PopStroke locations opening up across the South and Southwest," said Bartoli. "The feedback from our guests has been extraordinary, with great reviews about the golf experience, our technology, and our elevated food and drink offerings. We look forward to introducing the PopStroke brand to these exciting new markets."
Tiger Woods and TGR Design, Tigers award winning design team, will be building two unique 18-hole putting courses for each property (36 holes per location). But these aren't your average putting courses. These are synthetic turfs, incorporating fairways, bunkers, and rough grass as seen on traditional golf courses.
"I am very excited about our expansion plans", said Tiger Woods. "Putting is a universal part of golf that can be enjoyed by people of all ages and skill levels. It has been rewarding to see the broad and diverse group of guests enjoying their experience at PopStroke, and I look forward to seeing players make those long putts in locations throughout the South and Southwest. Each new location will have a different course design and layout giving players unique putting challenges as they travel across the country". Given the fact each location has a different course layout makes traveling to other PopStroke locations even more exciting, giving you that new refreshing feeling of playing an actual NEW golf course you haven't played before each time!
There is more to PopStroke than it just being a "High-Tech" mini golf course. PopStroke also features a full menu, ample bar, lawn games, and plenty of ice cream to satisfy your sweet tooth after a tough round.
Founded in 2018, PopStroke is a technology-infused-golf-entertainment concept featuring Tiger Woods and TGR Design team's 36-hole putting facility, paired with an outdoor dining area, craft beer, wine, signature cocktails, ice cream, outdoor games, and a playground making this place fun for everybody!
PopStroke is looking to open this location into the Cypress Creek Town Center in Wesley Chapel. Timeline is still TBD.