Pizza delivered off the coast of Tampa via boat
Posted by 54 Realty on Wednesday, July 6, 2022 at 4:42 PM
By 54 Realty / July 6, 2022
Comment
Boating Around The Bay and Forgot to Bring Food? 'Pizza Skiff' may come to your rescue with pizza in hand.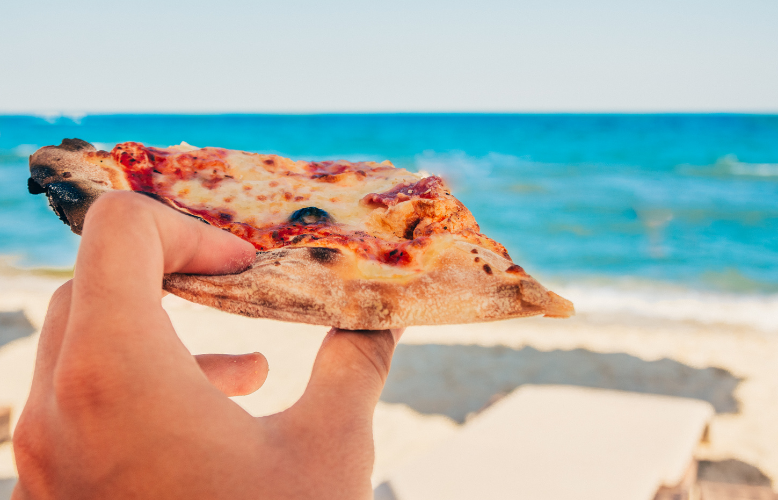 Yes, you read that right. For those who want to enjoy a hot slice of pizza, but don't want to dock or come ashore, you new a new option. Sean Ferraro, the owner of Madison Avenue Pizza, is taking his boat also known as the "Pizza Skiff" to hand-deliver the restaurant's signature pies himself. The Skiff usually goes to the sandbar at Three Rooker Island and to other Dunedin-area islands and sandbars. He sometimes ventures down to Indian Rocks areas too.

Ferraro initially announced the idea to use his boat to deliver fresh pizza in March 2022 and was met with an outcry of support. He keeps the Madison Avenue Pizza in a warmer aboard his boat, selling whole pepperoni and cheese pies on the water. But how do you order? Using a megaphone, Sean calls out to surrounding boaters asking if they want cheese or pepperoni pizza, so all you have to do is signal over to him for an instant pizza party on the water! You can also send a DM on Instagram to get the location of the boat, and the delivery schedule.