Pier 60 Sugar Sand Festival
Posted by 54 Realty on Monday, April 11, 2022 at 2:16 PM
By 54 Realty / April 11, 2022
Comment
Pier 60 Sugar Sand Festival returns for 17-day Sand Sculpting Festival!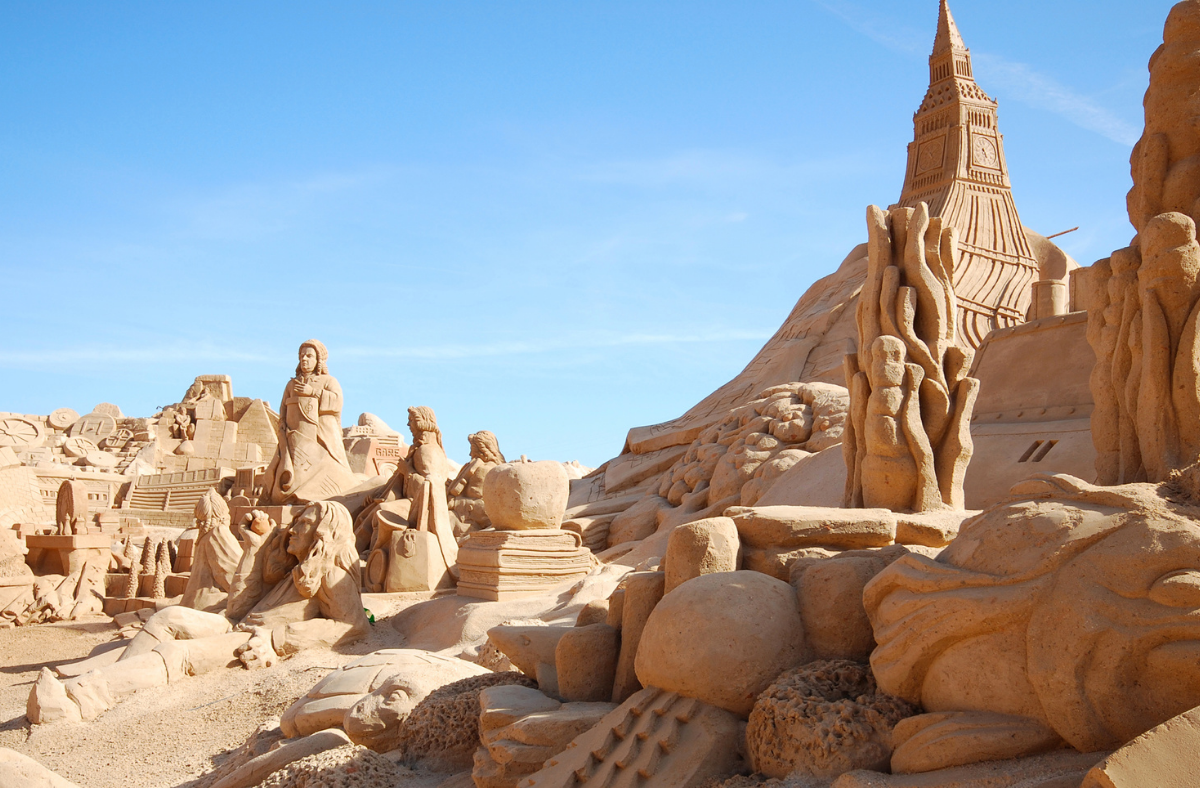 After a 3 year hiatus, one of the region's biggest celebrations is back! The Pier 60 Sugar Sand Festival returns to Clearwater Beach April 8-24 for the #1 sand sculpting festival in Florida!
The festival features incredible designs and sand sculptures created by world-renowned artists who spend days on end perfecting their sculptures. In addition to the sculptures, the festival hosts live music, fireworks, kid's play zones and sand sculpting classes, among much more. There are also street performers, artisans, food trucks, speed sand demonstrations and the master sand sculpting competition.
Many of the events surrounding the festival are free but the main attraction is the ticketed Sugar Sand Walk Exhibit. Inside this 21,000 square foot tent, visitors will find the masterpieces of sand creations. As the festival so perfectly puts it, "these aren't sandcastles — they're premiere works of art."
General Admission tickets for the Pier 60 Sugar Sand Festival are $12 and the Sugar Sand Walk Exhibit is open Sunday-Thursday from 10 am to 9 pm and from 10 am to 10 pm on Fridays and Saturdays. The theme this year is "SANDimals, An Animal Adventure," featuring animal sculptures.
More than 14 sculptors use upwards of 1,000 tons of Clearwater Beach sand to create their sculptures, and the exhibit is said to be 95% complete on opening day. The festival intentionally leaves small patches unfinished so that visitors can see the final touches being made.
For those interested in the craftsmanship behind the creations, it's noteworthy that the sculptors don't use molds for their work. All sculptures are made with utility tools, baking tools, brushes, and even dentist tools. Master sand sculptors will be on site throughout the festival adding finishing touches to the exhibit, teaching free sand sculpting workshops and performing speed sand demonstrations.
The winner of the "Master Sand Sculpting Competition" will receive a $7,000 award. Guests are able to vote on their favorites by donating cash or small change to individual sculptors, and all proceeds collected will be donated to Sandy Lane and Eisenhower Elementary Schools in Clearwater.
More activities include a cornhole tournament, free beach concerts at Frenchy's, a photo booth, the Tropico Sand Bar, amusement rides, an Earth Day celebration and even an alligator wildlife discovery center. VIP tickets are also available, giving attendees access to tented areas, an air-conditioned restroom, lounge seating and a swag bag.
Learn more and find tickets at sugarsandfestival.com