New Immersive Arts Experience in St. Petersburg Opening This Spring
Posted by 54 Realty on Monday, January 18, 2021 at 11:28 AM
By 54 Realty / January 18, 2021
Comment
New Immersive Arts Experience in St. Petersburg Opening This Spring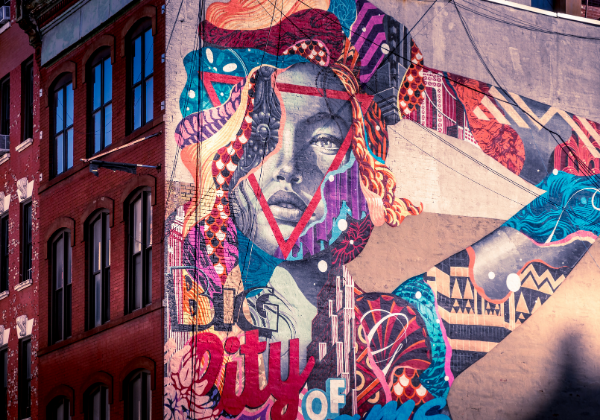 You may have heard about The Peninsularium, an immersive art experience by arts collective Crab Devil coming to Tampa later this year- but did you know a similar installation is coming to St. Petersburg?
The new art exhibit entitled Fairgrounds will occupy a 15,000 square foot space in Downtown St. Pete, and will primarily feature works and installations inspired by Florida and the unique culture and history that make our state so wonderful. Altogether, Fairgrounds boasts an artist roster of over 60 unique talents looking to share their take on Florida with exhibit visitors.
Wondering if one of your favorite artists will have a spot at Fairgrounds? Take a look at the following list for all of the currently announced contributors:
Adam Hutz aka "Overgrown"
Adela Salas aka "A D E L A"
Aleisha Nicole Prather
Alex Kaufman
Amanda LaForest aka "The Peach Moon"
Ari Robinson
Ashley Cantero
Babs Reingold
Barrak Darweesh aka "Overgrown"
Bec Conrad
Brandy Stark aka "B. Stark Art"
Calan Ree
Carlton Ward Jr
Cecilia Lueza
Chad Jacobs
Chad Mize
Chris Parks aka "Palehorse"
Dana Kleinman aka "KX2"
Danielle DeGuglimo
Eddie Lohmeyer
Eileen Goldenberg
Elizabeth Barenis
Emiliano Settecasi
Eric Folsom
Fernando Diaz
Finn Schult
Francesco Lo Castro
George Retkes
Hiromi Moneyhun
Jabari Reed-Diop aka "iBOMS"
Jane Bunker
Jaurice Moore aka "INDIE REECE"
Jeff Whipple
John Gascot
Jonathan Schork
Jordie Poncy
Joshua Hall aka "Baghead"
Judy Vienneau
Justin Tyler Tate
Kayla Boronell aka "Kayla Moon"
KJ Wu aka "Overgrown"
Laura Spencer aka "Miss Crit"
Liz Schulze
Lynn Doyal
Macy Higgins aka "Macy Eats Paint"
Mark Mitchell
Matthew Campbell
Maxwell Parker
Mike Hicks
Nathan Beard
Nick Davis aka "NDArtLife"
Ruth Avra aka "KX2"
Sabrina Verhage
Sam Ehrnman
Samantha Burns
Saumitra Chandratreya
Savannah Magnolia Bonnette aka "Savannah Magnolia"
Shane Carey
Shay Willard
Tess Oldfield
Thaddeus Erdahl aka "TJ"
Tina Piracci aka "Overgrown"
Tya Lewis aka "Iona Parris"
Zulu Painter
For more information on this exciting new installation, follow Fairgrounds on Instagram @fairgroundsstpete or keep an eye on their website.