May Movies In The Park Lineup Announced
Posted by 54 Realty on Thursday, April 15, 2021 at 11:49 AM
By 54 Realty / April 15, 2021
Comment
Preserve the Burg is bringing back its beloved Movies in the Park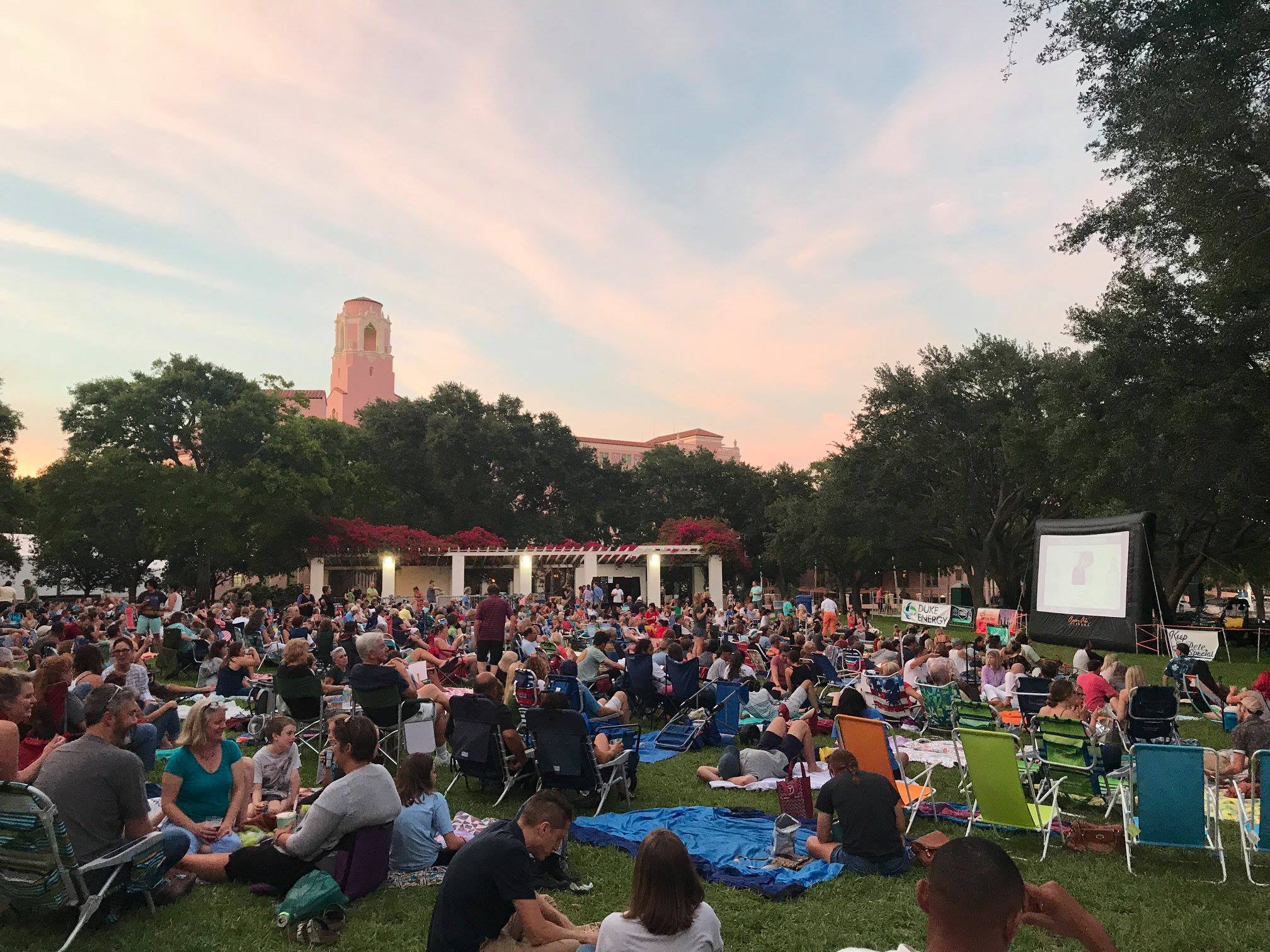 The popular May Movies in the Park hosted by Preserve the Burg will be returning to North Straub Park this year in St Petersburg. The event was shut down last year due to the pandemic. Preserve the Burg held the lineup announcement party on April 14 at The Ale and The Witch.
There will be two dates in May for Movies in the Park, May 6th and May 20th. It will look a little different with new safety measures, social distancing, and limited capacity. The two films that will be screening in May are listed below:
May 6: My Cousin Vinny
New York lawyer Vinny has never won a case. When his teenage cousin Bill and his friend Stan are accused of murder in a backwater Alabama town, it's up to the nervous Vinny to save him from jail, even though he's only ever tried personal injury cases before, and none of them successfully.
May 20: Two Weeks Notice
Dedicated environmental lawyer Lucy Kelson (Sandra Bullock) goes to work for billionaire George Wade (Hugh Grant) as part of a deal to preserve a community center. Indecisive and weak-willed George grows dependent on Lucy's guidance on everything from legal matters to clothing. Exasperated, Lucy gives notice and picks Harvard graduate June Carter (Alicia Witt) as her replacement. As Lucy's time at the firm nears an end, she grows jealous of June and has second thoughts about leaving George.
The event requires tickets to attend and will be available for purchase on April 21. To reserve tickets online, Click HERE.