Interior Decluttering Tips for Homes Going on the Market
Posted by 54 Realty on Wednesday, July 27, 2022 at 1:10 PM
By 54 Realty / July 27, 2022
Comment
Moving and need to get the inside of your home clean and ready to sell? Try these steps!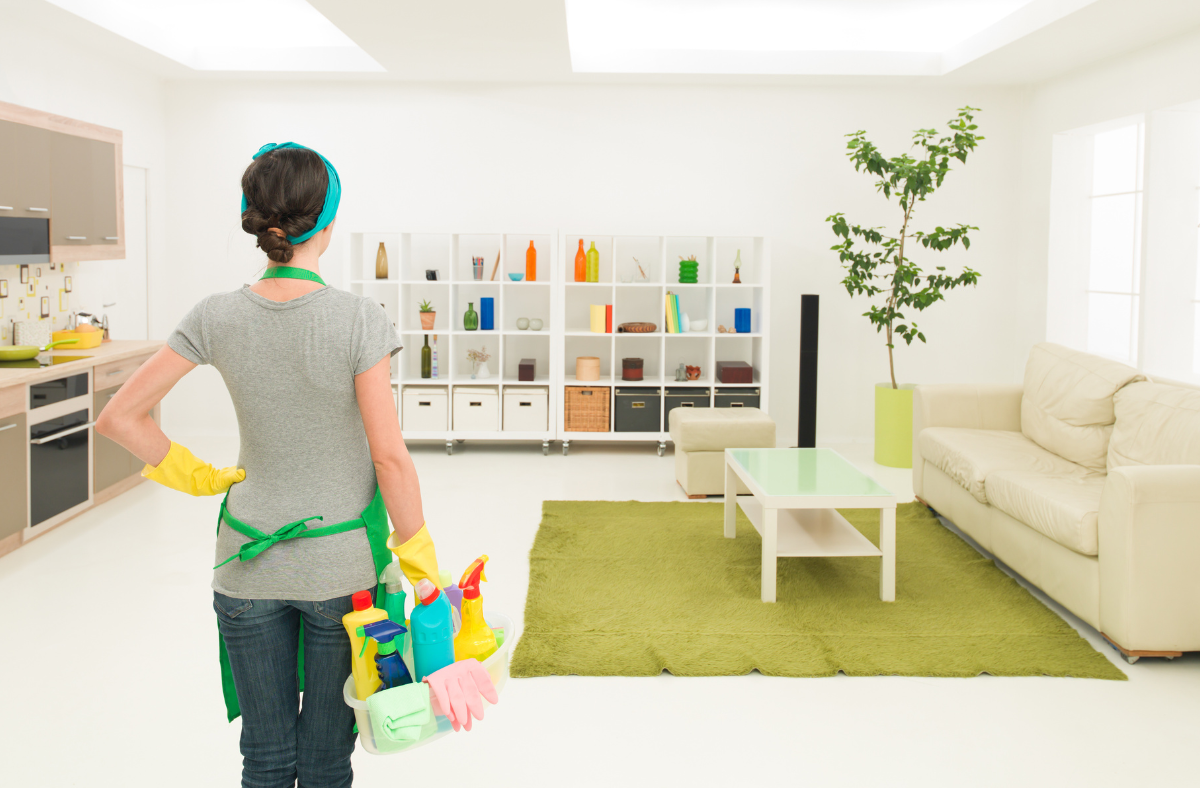 Tidy homes tend to be quicker to sell and can increase the dollar value according to The National Association of Realtors. Actually, 95% of realtors advise decluttering to sellers before putting it on the market. Getting your home ready to go on the market can feel overwhelming, but it doesn't have to be! So what are the main things to address? This article will walk through a decluttering plan and some cleaning tips.
Creating a list first can be very beneficial. Instead of running from room to room frantically, try a list based plan. Write/list all of the rooms or areas in the home to be addressed. When starting the actual decluttering and cleaning process, start with the least cluttered areas and then progress towards the bigger projects. Then go room by room and check off your list!
Start with two large bins. One for keep and one for donate and take each room/area at a time. If you have multiple family members you can use colored bins and designate a color for each member.
Pro tip: Marie Kondo and other organization professionals recommend getting origanizers AFTER the decluttering so you can organize accordingly.
It's recommended to start in the bathrooms since they are typically smaller spaces. Declutter countertops, pick up any belongings off the floor, wipe down vanities, and yes, clean the toilet too. Put any personal items in the cabinets so the area is clear and tidy.
For the bedrooms declutter items such as pictures, souvenirs, or miscellaneous items that are not essential for the layout of the room (such as furniture). Make the beds and be sure to dust. The closet is a separate task of its own. Use the two bins to separate what you currently use with the items you plan to donate. Be intentional about which items you are keeping. Organize the items you are keeping to show the storage possibilities for potential buyers.
For the kitchen, make the most of the space by clearing off the counter tops.
General Tips:
Make sure each room/area is tidy, clean and neutral.
Remove any excess furniture in the home so the space can feel larger.
Most common staged rooms are the kitchen, living room and master bedroom so spend some extra time tidying in these areas!
Open the curtains and let natural light in!
Be sure to file away any loose papers or office supplies.
If you are thinking about selling in the near future then start decluttering ahead of time so it doesn't feel like a huge undertaking come time you decide to sell. Be sure to take breaks and make it fun by listening to podcasts or playing your favorite music out loud. Then enjoy the clean space and watch the offers roll in.