Florida Manatee Tour rated one of the Top Experiences in the World
Posted by 54 Realty on Wednesday, August 24, 2022 at 11:23 AM
By 54 Realty / August 24, 2022
Comment
Florida Manatee Tour rated one of the Top Experiences in the World by TripAdvisor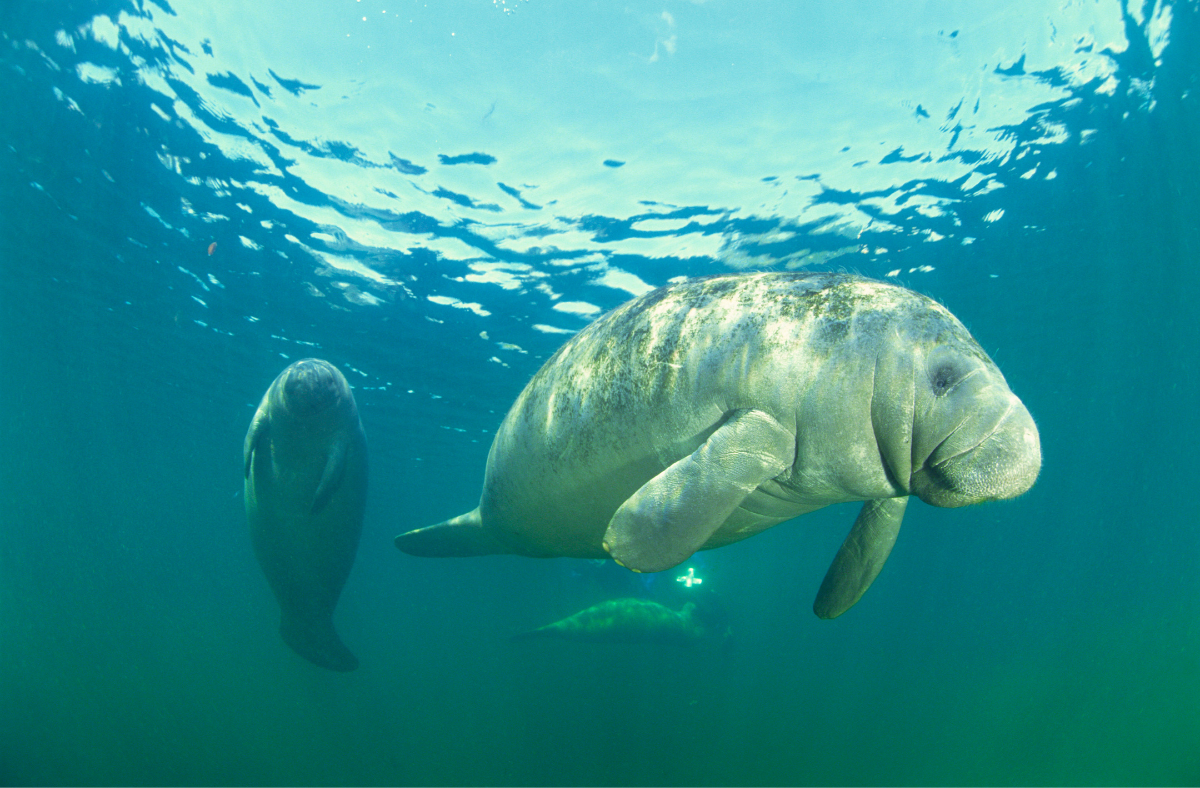 A manatee tour in Crystal River, Florida, just earned a spot as one of the top 10 experiences in the world! Manatee tours were the only US-based experiences that made the top 10, alongside Egypt's northern lights adventure, a camel safari in Dubai, and a hot air balloon ride in Dubai.
The city of Crystal River is home to the country's only National Wildlife Refuge specifically created to protect Florida's beloved official marine creature, the manatee. Crystal River Manatee tours occur year-round.
Crystal River National Wildlife Refuge, the only refuge in the US solely dedicated to protecting manatee habitat, issued Special Use Permits to tour companies on Kings Bay in Crystal River. Between November 15th and March 31st, the sanctuary markers are in place near spring vents designating critical resting areas for manatees. Swimmers, kayakers, and all watercraft are prohibited from these areas that are essential to manatee survival.
Tripadvisor's Best Things to Do Awards are based on an analysis of authentic reviews and ratings of experiences, tours, attractions, and activities over the past 12 months from Tripadvisor travelers. The Top Bucket List Experience – World subcategory is one of 11 included in the 2022 awards. A 90-minute drive north of Tampa, Crystal River is known as the Manatee Capital of the World and is home to companies like Explorida that specialize in manatee experiences.
"We're thrilled for Explorida on making such a prestigious list and congratulate their team for delivering unforgettable bucket list experiences for our visitors," said John Pricher, director of Discover Crystal River Florida. "Like all our certified tour operators, Explorida is an expert in providing a safe, fun, one-of-a-kind vacation adventure, but also take very seriously our shared responsibility of promoting and protecting the local manatee population."
According to Pricher, the tour guides in Crystal River make sure swimmers, paddlers and boaters adhere to rules regarding interaction with manatees in the wild and avoid designated sanctuary areas.
"We're beyond honored to receive this esteemed designation," said Kim Altman, who co-owns and operates Explorida with her husband, Anthony Altman. "From conception, we've dedicated ourselves to the customer experience at Explorida, educating guests and doing our part to protect the manatees and resources we all call home. That's what our guests experience when they step foot in our door, and what got us here today."
The Altmans are committed to running a sustainable operation, emphasizing the importance of recreating responsibly. "When offering guided tours of natural resources, we believe a responsible company should embody all aspects of preservation and conservation. At Explorida, we set the industry standard by equipping every boat in our fleet with Powerpole 'spike' Anchors to protect the grass beds and prop guards to benefit the grasses and manatee population as well. Our guests recognize and appreciate our efforts."
Additionally, the Crystal River region offers easy access to boardwalks at Three Sisters Springs and Ellie Schiller Homosassa Springs Wildlife State Parks where manatees can be seen in the wild, as well as kayaking and stand-up paddle boarding in Kings Bay and along the Homosassa River.