Floating Music Festival Is Coming To Madeira Beach
Posted by 54 Realty on Tuesday, April 6, 2021 at 8:55 AM
By 54 Realty / April 6, 2021
Comment
Grab your boat and your friends and head to Madeira Beach for the Mad Beach BOATSTOCK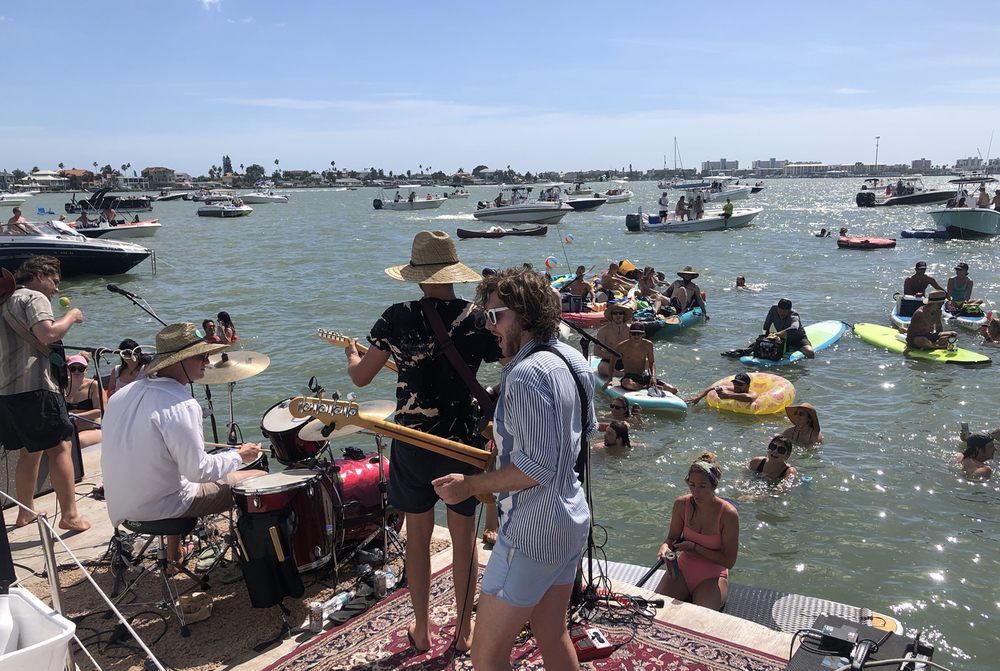 The 2nd annual BOATSTOCK is set to take place on May 15 in Madeira Beach. The idea for the floating music festival was created in 2020 during the pandemic. Bob Burnett, a local resident, thought the ultimate social distancing event would be a concert in the ocean. People could maintain a safe distance on their boats and still be able to party with others on their boats.
The event had a great turnout, with people showing up on other flotation devices, such as paddleboards and tubes. "We hope to grow this event every year and with the help of all of you we will do just that," wrote the organizers on the Boat Stock website. "Thank you all for your support and lust for live music and human interaction. See you guys at BOATSTOCK 2 on May 15th, 2021."
This year, the headliner for the event is a band called Swimm. Others set to be featured are FayRoy and Johnny Mile & The Kilometers. The music will begin at 12 PM and will be located at Latitude 27.808323 Longitude 82.78409.