Cass Street Deli Giving Out FREE Reuben-Cuban Sandwiches In July!
Posted by 54 Realty on Wednesday, June 30, 2021 at 11:57 AM
By 54 Realty / June 30, 2021
Comment
Grow Financials "Grow On Us" Campaign Is Back And Is In Full Effect!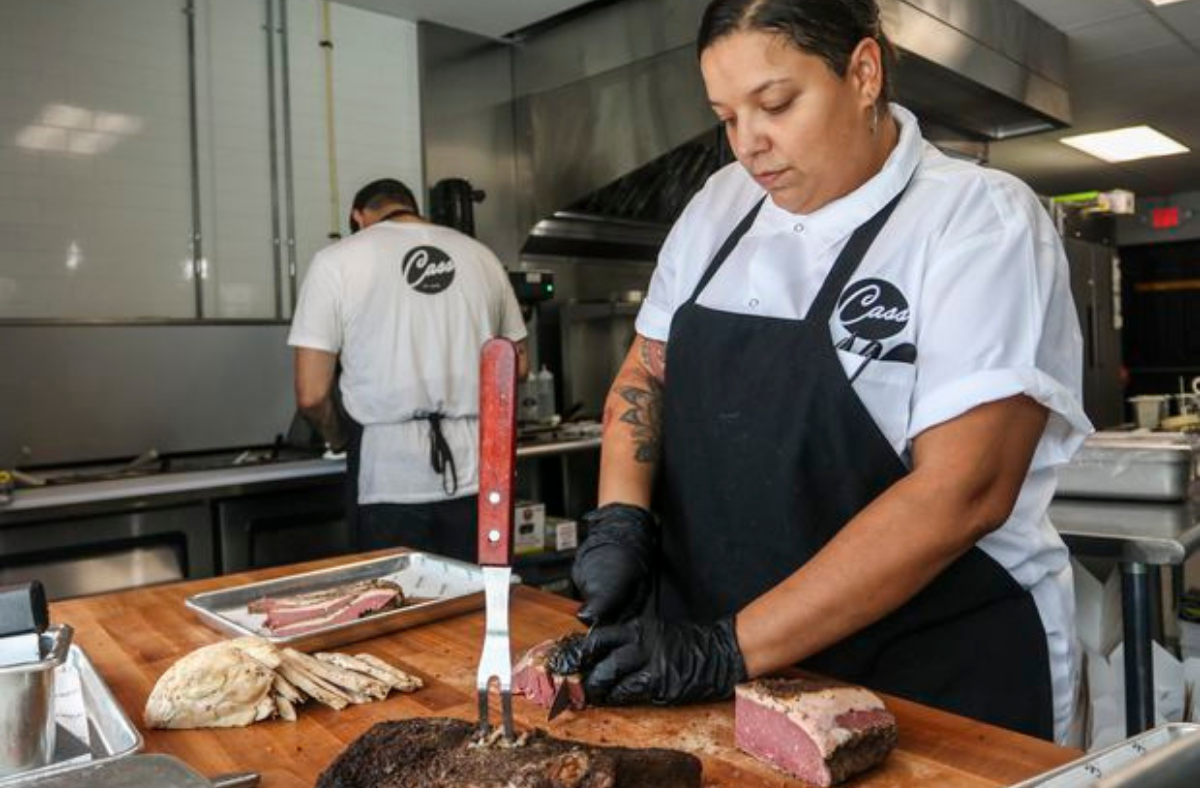 Cass Street Deli will be a part of Grow Financial Credit Union's Grow On Us Campaign, and on July 14 you can get a free Reuben-Cuban Box. Supplies are limited, so get there early to secure your free sandwich!
Grow Financial brought back its famous "Grow On Us" Campaign in early 2021. The celebrated program sees the bank pick up the tab for numerous Tampa Bay locals at a number of small businesses.It's a way to give back to the community all over Tampa Bay while also supporting small businesses.
Previous businesses to participate in Grow Financials "Grow On Us' include The Hyppo Gourmet Pops, Muchachas at Armature Works, New York New York Pizza, and SoHo Juice Co.
Supporting Businesses and Residents:
"In the wake of COVID-19's negative impacts to our local economy, the inaugural program, Grow On Us, took place from May through August of 2020," wrote Grow Financial representatives in a release. The Grow On Us campaign was designed to stimulate Tampa Bay's struggling businesses and offer some relief and joy to the people in the region. They worked with businesses such as Pacific Counter and Fabrica Pizza — and did indeed spark a lot of joy.
On July 14, Cass Street Deli will offer a FREE Reuben-Cuban Box while supplies last.
Cass Street Deli serves up the best sandwiches in Tampa:
Cass Street Deli is a NYC inspired deli and micro market, bringing the south a curated selection of northeastern classics like pastrami on rye, lox on a bagel, latkes and more. Best of all, they do it with locally sourced ingredients from bakeries, farms and produce markets in Tampa and surrounding areas. This week, they're blending their NYC background with a Tampa classic to bring you the Reuben-Cuban Box, complete with chips, a pickle, coleslaw, a black and white cookie, and a drink. All thanks to Grow On Us!
Address: Cass Street Deli, 1331 W Cass Street.
Time: Pick Up At 10 A.M. July 14th, 2021