25 Tampa Bay Tours
Posted by 54 Realty on Monday, March 28, 2022 at 12:50 PM
By 54 Realty / March 28, 2022
Comment
25 Tampa Bay Tours to do when you have Out-of-Towners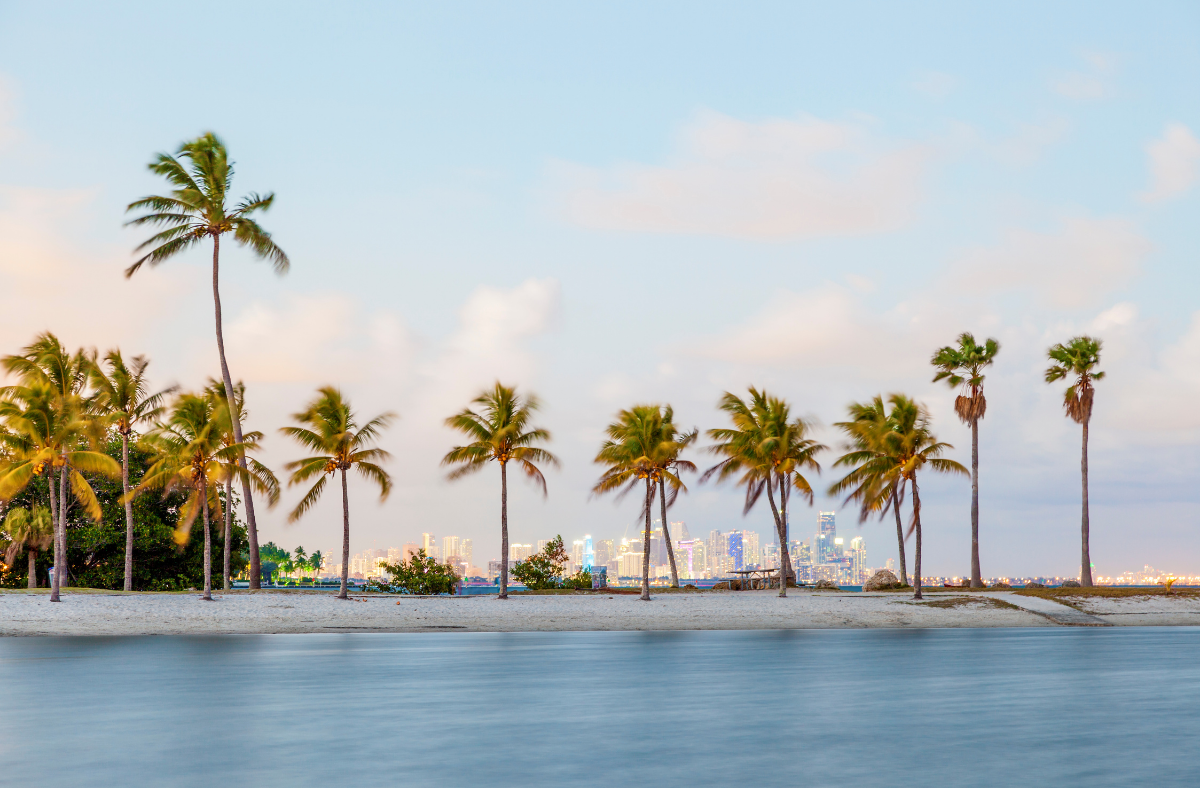 When you have family or friends visiting from out of town, there are endless possibilities for things to do in the Tampa Bay area. From boat rides to ghost busting, here are few you'll actually want to do when you have out-of-towners.
Get Up and Go Kayaking Tour - Enjoy the remainder of the manatee season at Crystal River with this 2-1/2 hour tour. Kayak through Kings Bay, Hunter Springs, and Jurassic Springs in clear-bottomed tandem kayaks. If you're lucky, you'll also be able to spot other animals like dolphins, fish, turtles and birds. Bring your own kayak to pay less than their rental prices.
Keel Farms Wine Tour - Enjoy a glass of wine, beer, or cider during the trolley ride as you learn more about Keel's farm and winery. Learn about the history, mission and sustainable practices of how all their products are made. If you're hungry after the tour, you can indulge in a handcrafted meal at its restaurant or taste more of its products at its brewery.
Little Toot Dolphin Adventure - Get up close and personal with Florida's marine life during this hour and a half tour. Clearwater Harbor and the Gulf of Mexico will be navigated by the captain to ensure dolphin sightings. The boats have soft drinks, water and beer available to keep you cool throughout the journey.
Dunedin Food Walking Tour - During this 3 hour walking tour, you will have the opportunity to sample the local cuisine of Pinellas County at up to 7 independent family-owned restaurants and breweries. In this exclusive two mile tour, you'll meet owners, chefs, and brewers while tasting house specialties, such as hog fish sliders and the "chef's creation of the day."
The Ringling Museum Tour - With The Ringling Museum's self-guided audio tour, you can skip the hassle of waiting for others. You can use your headphones to explore the museum's website by clicking on the gallery and image you are viewing to learn more.
PedalPub - Let's be honest, whenever we see one of these on the road we resent them because of how much space they take and how obnoxious the people riding on them seem. However, deep down you wish you were one of them. By drinking and doing some light exercise with Pedal Pub's route through downtown St. Petersburg, you can shake jealousy away. During the two-hour tour, you'll visit up to three bars, breweries, and murals. Even though alcohol is not included and no hard liquor is allowed, you are able to bring your own beer, hard lemonade, hard cider, seltzer, boxed wine and snacks.
Tampa Bay Food Tours - Tampa Bay Food Tours offers four different locations to choose from to experience the local cuisine during the walking excursions. If you want to see some of the area's hot spots, choose the Channel District, downtown Tampa, Dunedin or downtown St. Petersburg tour.
The Tour and Wine Tasting Experience at Aspirations Winery - Learn all about the winemaking and the bottling process while touring the production room at Aspirations Winery. Every guest gets a 3 oz. flight of any three wines, a small meat and cheese plate, a take home bottle of your choosing and a souvenir wine glass.
Florida Tiki Tours - Sail around Johns Pass and Boca Ciega Bay on a Hawaiian-style Tiki Hut. Grab four of your friends or family and bring your own snacks and drinks to make the most out of the hour-and-a-half tour. An on premise Tipsi Tiki Bar is also available where you can purchase beer, wine and frozen drinks. Plus, you can sync your phone to the onboard speakers to jam out to some tunes.
flyVENTURE - Enjoy breathtaking views of Tampa Bay's waterfront location on the Gulf of Mexico with flyVENTURE's customizable flight plans. Ride over downtown Tampa, the St. Pete Times Forum, the Florida Aquarium and other landmarks in one of its two helicopters.
Ghost Party Haunted Tours - In this interactive paranormal experience, you'll enjoy a meal at the Haunted Restaurant before using ghost hunting equipment to explore the unknown.
Gulf Coast Airboat Charters - A thrilling 55mph ride atop the water or a relaxing scenic view of Old Florida's natural wonders and wildlife are available. See exotic birds, turtles, manatees, dolphins and alligators in their natural habitat as you cruise along canals. You can also tailor your trip to suit your particular wishes with the option of a sunset or night tour.
Kraken Cycle Boats - Sail around the Hillsborough River in this downtown Tampa tour that will showcase all the staple attractions of the city. View the Tampa Riverwalk, Curtis Hixon Park, the Straz Performing Arts Center and Water Works Park before making a stop at Armature Works to enjoy a snack and drinks from some of Tampa's most renowned restaurants and eateries.
Paradise Boat Tours - Take a look at dolphins, manates, fish and stingrays from the 28-passenger U.S. Coast Guard inspected vessel. Experience the crystal clear waters of Anna Maria Island with a flexible schedule offering six different times seven days a week. Bring your own food and drinks to enjoy while sailing away and having a good time.
Pirate Water Taxi - Reach countless attractions in downtown Tampa by riding the Pirate Water Taxi. With daily tours and 14 stops, you'll be able to get to museums, restaurants, parks and more. Your ticket and wristband will allow you to hop on and off the taxi at any stop for unlimited rides, as well as give you discounts at a number of venues located along the route.
Serengeti Safari Tour - This open-air adventure takes you to the African plain, where you can see zebras, ostriches, and even feed giraffes. As you ride along this safari experience at Busch Gardens Tampa Bay, you will learn about these creatures and other exotic animals. Tickets are available at an additional cost to the park entrance and reservations are encouraged.
Tampa Bay Fun Boat - Celebrate a special occasion or just learn about all the cool houses on Davis Islands with Tampa Bay Fun Boat's sightseeing and sunset one hour tours. Bottled water is provided, but you are allowed to bring your own cooler with drinks and alcohol if you're over 21.
Tampa Brew Bus - No matter what your plans are, Tampa Brew Bus offers public tours and private tours in Ybor, West Tampa, Seminole Heights, and Downtown Tampa. The Local Loop visits staple locations in these areas and private parties have the option to select which places to go to. Depending on the event, make sure you have 4 to 7 hours to spare to enjoy exclusive Beer Bus specials like "You're my boy, blue," a wheat ale, "Rolling Dirty," an amber ale and "Tangerine Splash," a belgian-style witbier. You can also request hard cider, spirits, or wine at an additional cost if you don't like beer.
Taste of St. Pete - Enjoy a two-and-a-half hour food tour of Central Avenue and its culturally diverse eateries. You can also take a cocktail tour to four different craft bars to enjoy four half cocktails during Florida's summer.
Guided tour at The Dalí - Enjoy an exclusive look at Salvador Dalí's artwork with a guided tour of the museum. Available for up to 15 people, a docent will take you through the several galleries and exhibitions during the one hour tour. The walkthroughs are also available in Spanish, Russian, Italian and Japanese for those traveling from overseas.
Urban Kai - Offering an eco tour through the mangroves or a downtown Tampa experience, Urban Kai seeks to get you outdoors, see marine life and exercise while being one with nature with its stand up paddleboard excursions.
Ybor City Walking History Tour - Explore the streets of the historic city in this two hour long tour, in which you will learn everything you need to know about the vibrant and diverse location as you stroll down Seventh Avenue. See Ybor staples like The Orpheum, Columbia Restaurant, The Ritz and more.
Tampa Bay Mafia Tour - A two hour tour taking you through Tampa's favorite mobsters' haunts of the past is guaranteed to change the way you view Ybor City forever. Explore old gambling palaces, street corners and alleys where some mobsters met their demise. Additionally, learn about bolita, the rumored tunnels of Ybor and the Era of Blood taught by the one and only Scott M. Deitche.
Ghosts of Tampa Theater Tour - Interested in ghosts and ghouls? Learn all about Tampa Theater's history and ghostly guests in this hour and a half tour that will take you all throughout the balconies and backstage of one of the town's most haunted buildings.
Weeki Wachee Boat Tour - Ride down the clear waters of Weeki Wachee River while learning about the park's history during the hour long boat tour. Stay after the tour to make the most out of the day to paddle board, kayak, snorkel or swim to dive into the 72-degree spring waters.