Victor Rodriguez
Realtor®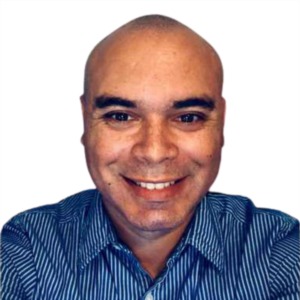 A real estate professional since 2016, Victor Rodriguez is known for integrity, tactfulness, and sincerity in all his dealings. He has first and foremost been a trusted advisor to his clientele and trusted partner to his colleagues.
Being raised in Ohio, Victor moved to the Sunshine State in 2006. He has been residing in Hernando County since 2012. A former Sr. Relationship Analyst in Corporate Banking and Customer Service champion for over fifteen years, Victor uses his experience to advocate for his clients. Victor is assertive and effective when working with buyers and sellers leveraging his background in sales, negotiations, and customer service.
From the moment Victor starts working with you until the moment you close on your home, he will never stop thinking about your real estate experience. He will be an advocate for you whether you are selling, buying or renting. Victor understands that buying and selling can be stressful. He will guide you every step of the way seeking to lessen the stress as the closing day approaches.
When not assisting clients, Victor enjoys spending time with his family. He volunteers in different capacities at his local church. He also enjoys playing the piano, walking the dogs, or just some time relaxing poolside along with family and friends.