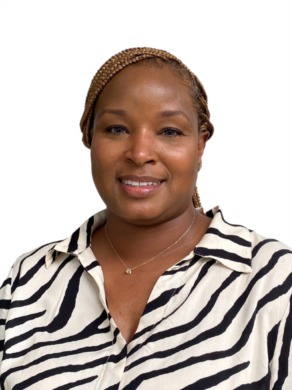 Born and raised in Tampa, Florida, Tameka made the decision to move to Charlotte, North Carolina for over two decades to raise her two daughters before deciding to move back to the area! With over 10 years of experience in mortgage lending, Tameka brings a wealth of knowledge and expertise to her role as a real estate agent. Her background in the financial industry gives her a unique perspective when it comes to navigating the complexities of the real estate market.
In her free time, Tameka indulges in her creative side by engaging in crafting activities. She particularly enjoys making personalized gifts such as t-shirts and tumblers. This creative outlet allows her to unwind and express her artistic flair.
Tameka's dedication, experience, and commitment to her clients make her a trusted and reliable real estate agent. Her strong work ethic, combined with her genuine care for her clients' needs, ensures that she goes above and beyond to help them achieve their real estate goals. Additionally, Tameka's service to the country as a US Air Force Veteran reflects her discipline, integrity, and sense of duty. Whether you are a first-time homebuyer or a seasoned investor, Tameka is ready to guide you through every step of the real estate process with professionalism and care.