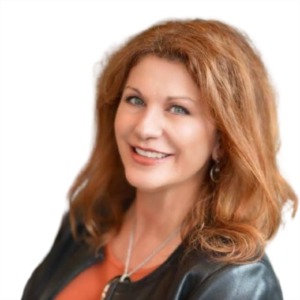 Owning a home doesn't need to be a far off Dream, let's make it your reality! It's possible with the right Real Estate team by your side. As a trusted Real Estate Advisor with extensive knowledge of Pasco, Hillsborough and Pinellas counties, I provide a wealth of expertise about Buying, Selling, and Investing in real estate, and cant wait to share all of this info with you!

My mission is to provide the best Real Estate services available, based on the highest Standards of Ethics, Value and Commitment to client care. I strongly believe it is not only my duty to represent my clients to the best of my ability, but to educate them through every step of the process so they can make the most informed decisions possible. A true believer in the American Dream, I'm passionate about helping individuals and families achieve their goal of homeownership, whether you're a first time home buyer, a family looking for a home to grow with, or if you're an investor with multiple properties in your portfolio.

As a Real Estate Investor with multiple rehabbing projects under my belt, I can personally assist you with essential home updates/upgrades sure to increase your properties market value and return on investment. One of my passions is assisting my clients with staging to make your home stand out from the competition; need some curb appeal, or decorative items to make your home shine for showings? 54 Realty has a list of local contractors available to get your home market-ready with the least amount of investment.

Prior to my adventures in real estate, I worked as a Registered Nurse in the operating room at the Detroit Medical Center, then reached a milestone goal of working as a nurse educator with a few of the finest pharmaceutical companies in the US. My passion for education, attention to detail, marketing and being client-driven, has provided the necessary background for the rigors of my current role as a real estate advisor, for and with you, my client. I moved to Tampa Bay in 2017 to assist my parents and would love to share my relocation experience with you. In my spare time, you can find me walking one of the many nature trails in Tampa, taking pics of local musicians and scenery, trying out new restaurants, walking one of the many local beaches, or standing in awe while watching the endless beauty of our nightly sunsets.

As a Real Estate Advisor with 54 Realty, I'm confident that our combined years of sales expertise coupled with our cutting-edge marketing techniques, will bring you the best outcome with your largest investment. Looking to purchase or sell a property? It would be an honor and a pleasure to work with you! It's about More than just real estate, its about you, our community, and creating friendships with a commitment to respect and trust.