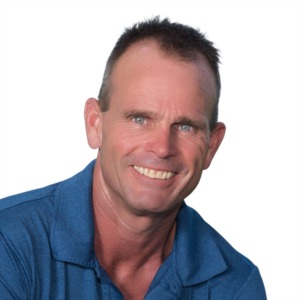 Jim Robinson is an established Pinellas County real estate agent who has integrated unparalleled client service, real estate experience and business acumen with the honesty, friendliness and integrity that countless families have found indispensable when making their real estate decisions. Whether a client is purchasing or selling property, Jim strives to meet their unique real estate needs by providing specialized and professional service.
As a dedicated and hard-working professional, Jim has helped buyers and sellers achieve their real estate goals by providing them with the highest level of service in a friendly and relaxed atmosphere. He takes the time to listen to and understand his clients' needs and then does his utmost to meet those needs. Clients can be assured that any real estate decisions will be informed by insightful research and current data, and will be discussed in detail in regular consultations. Honed negotiating skills coupled with detailed discussions about the terms and conditions of the Purchase and Sale Agreement, ensure clients will not only know the "right price" has been negotiated but that it has been done with minimal stress and complete openness. As a recent client has stated in a Zillow review, 
"Working with Jim was an awesome experience! He listened to what we liked and helped us find a home we are absolutely thrilled with. He gave excellent advice and helped us through every step even after the closing! I can't thank him enough. "
willychilly35
The respect and confidence that Jim has earned is a direct result of his hard work and breadth of experience. The skillset that he can mobilize on behalf of a client is truly unique. 
Prior to becoming a realtor, Jim worked for over two decades in the construction industry as a residential development specialist. He has been an integral team member in the engineering, development and construction of numerous neighborhoods throughout Washington State. His experience with land developers, engineers and contractors gives him an understanding of house construction and the housing market that is unparalleled. He uses this unique knowledge every day to secure best results possible for each and every client.            
Jim currently resides in Seminole and as he states, he is "living the dream." As an avid triathlete and endurance runner, he can regularly be seen running and biking different neighborhoods in Pinellas County or enjoying a swim in the Gulf waters. Since moving to Florida, Jim unequivocally believes that as a realtor his singular goal is "to help others find their real estate dreams."  
If you are thinking of buying or selling a home or property in Clearwater, Clearwater Beach, Indian Rocks Beach, St. Petersburg, Largo or Seminole, and would like to mobilize Jim's real estate expertise, feel free to contact him for a no fee home evaluation at 727-200-2028.